Unless you've been living under an Ether Rock for the past week or two, you would have noticed a project that's been storming the NFT sales chart on the daily.
Checks – VV Edition is currently sitting at a floor of 2.2 ETH ($3590) with a total secondary sales volume of 16K ETH ($26.09 million). How did this project, originally minted for the price of a Happy Meal, achieve such status within just one month? Let's explore the journey so far of Checks and its creator, Jack Butcher. 
What Are Checks?
Checks burst onto the scene as an open edition collection on January 4th of this year. The artwork, all identical pieces, consisted of 80 brightly coloured verified check marks with the tagline "This artwork may or may not be notable."
The price tag for minting was set at $8 – "a nod to the new meta of 'purchasing' status" says Butcher. During the 24-hour mint window, 16,031Checks were created.
However, it soon became evident that this was not just merely a clean looking, affordable work of art. Guided by a comprehensive commentary on the birth of the concept of Checks, via an ongoing Twitter thread, Butcher offers an intriguing glimpse into the creator's thoughts and motivations behind the project.
Transparency time:

Working on the next iteration of Checks and itching to share some of the ideas/revisions/thinking.

Went back and forth on doing this — but ultimately, the process is as much a part of the art as the art itself, so will be sharing more in the thread below. pic.twitter.com/4g84V9wYBb

— @jackbutcher (@jackbutcher) January 7, 2023
Furthermore, the 'Intro' section of checks.art provides a concise yet thought-provoking examination of the themes of status, ownership, and verification, further reinforcing the depth of this collection.
It's at this moment where many have found their lightbulb moment with Checks. Although it'd be reckless to co-sign the 'Checks are the next Punks' statement (you will find NFA here), @Kingtut_eth breaks down very nicely how Checks has resonated with people on multiple levels:
Checks are the next Punks.

If that sentence makes you upset then let me explain.

Checks are a masterclass in:

Commentary Art
Visual Aesthetics
Memes
Accessibility
Education
Gamification

🧵 ↓ pic.twitter.com/5vqOp8UBaG

— Tut (@Kingtut_eth) February 6, 2023
Additionally, there's a gamification aspect to consider too, as an upcoming burning event is scheduled to occur. By burning two '80' Checks, a new piece will be created with only '40' Checks, reducing the total supply and bestowing upon the owner a scarcer asset.
Who Is Jack Butcher?
But who is the mastermind behind this innovative project grabbing everyone's attention?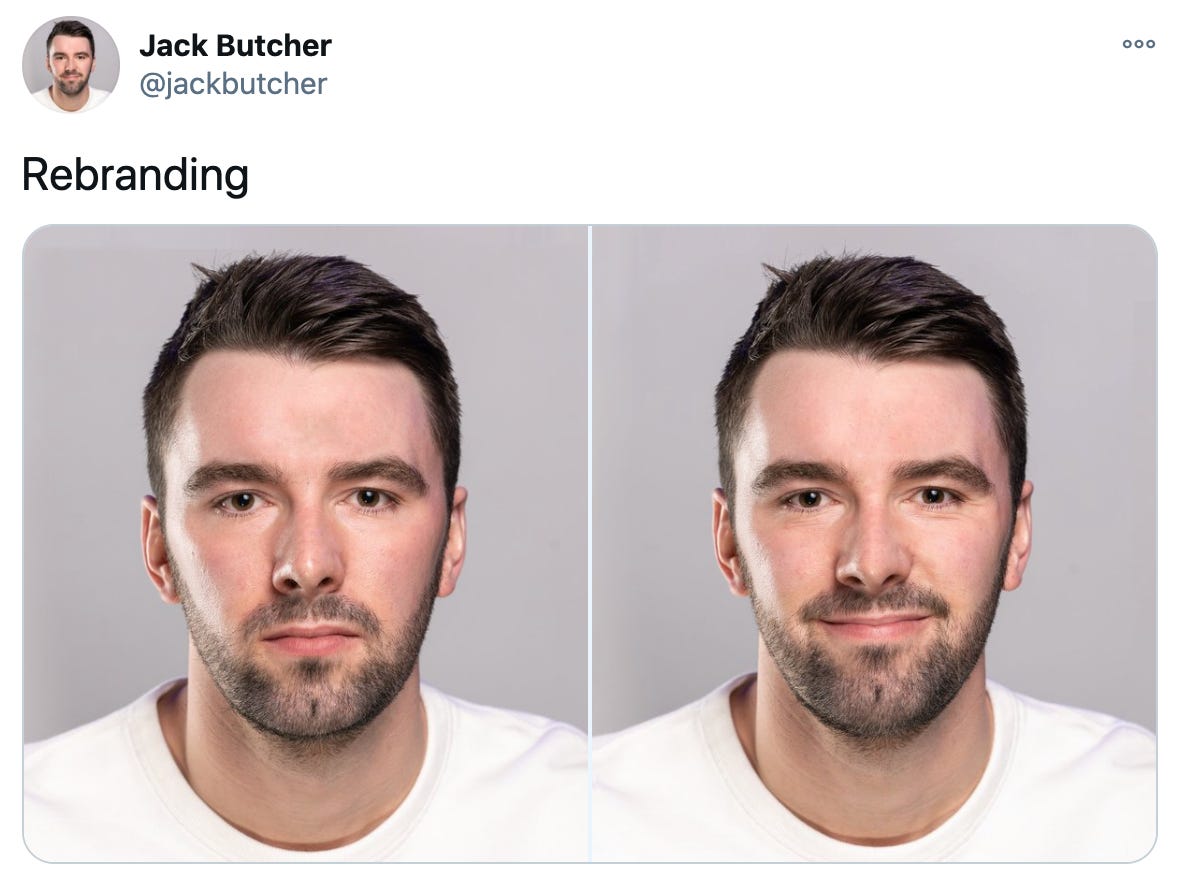 Jack Butcher is a visual marketer and entrepreneur, best known for his innovative approach to visual communication and design. In his early career, Butcher worked with numerous multi-billion dollar brands as a creative director – however, in the pursuit of freedom, he founded Visualize Value, a platform that helps businesses, organizations, and individuals make the most of the power of visual communication.
He is known for his ability to simplify complex information and make it more accessible and engaging. Indeed, this certainly checks out when it comes to Checks.
a seismic Cultural effect
As word spread of the project and secondary sales gradually increased in volume, it was clear a new meta was emerging – it was the time for Open Editions to shine. Artists, project founders, degens, and even Budweiser, hopped on the bandwagon started by Checks – creating their own homages to the trailblazing art piece.
Butcher has been keen to retweet and support many of these derivatives, which not only furthered interest in the culture shift which was taking place, but no doubt endeared himself to many as a man who wants as many as possible to enjoy this success with him.
The most notable of these derivatives was launched by the renowned art collector VincentVanDough titled 'Checks – Pepe Edition' – a piece styled in the 8×10 format of Checks, but colored to form the face of the legendary meme, Pepe the Frog. This was a nod to both Checks and Butcher's other work 'Opepen Edition'.
Checks – Pepe Edition eventually ended with just under 238,000 mints created, raising over $1.6 million.
Charitable Giving
Using the intense exposure Checks is currently enjoying, Butcher has taken the opportunity to highlight '100 Meals' – a charitable drive where each NFT minted represents a 100 meal donation to Feeding America via their network of food banks. Currently, 20,896 of the collection has been minted, equating to 2,089,600 meals.
Additionally, in response to the devastating earthquake which hit Turkey in recent days, Butcher has launched 'Humanity Check' – where all funds from these mints will be routed directly to Doctors Without Borders to help with their efforts there. 
Fleeting Meta or Blue-Chip Contender?
A burning question which nobody can confidently answer just yet. The onslaught of ground-breaking work which Visualize Value has been creating is a breath of fresh air, that is for certain.
However, we've all seen fads in Web3 come and go, and wale.swoosh puts forth the case that amongst this hype, we should all try and stay grounded in our expectations:
The combination of the iconic artwork, the captivating concepts behind it, the engaging gamification aspect, even to the likeability factor of the founder and his team – a rare trait in the often cut-throat nature of this space – has all played its part in connecting with many and has them emotionally invested in the project's journey. 
Checks are the thinking degens NFT project, and whether it becomes a $100,000 NFT or not is likely inconsequential to the lasting impact it will have regardless. Although, you wouldn't bet against it happening.
This is a Contributor Post. Opinions expressed here are opinions of the Contributor. Influencive does not endorse or review brands mentioned; does not and cannot investigate relationships with brands, products, and people mentioned and is up to the Contributor to disclose. Contributors, amongst other accounts and articles may be professional fee-based.