While the statistics of developing melasma, also known as pregnancy mask, differ between ethnicity, melasma is a fairly common and benign condition. It was once treated with patient waiting, serums/lighteners and other beauty products. While in many cases, post-pregnancy would clear the condition up on its own without further need of treatment, this wasn't always the case. This left many patients looking for a more permanent solution to a very real and daunting issue, even if harmless.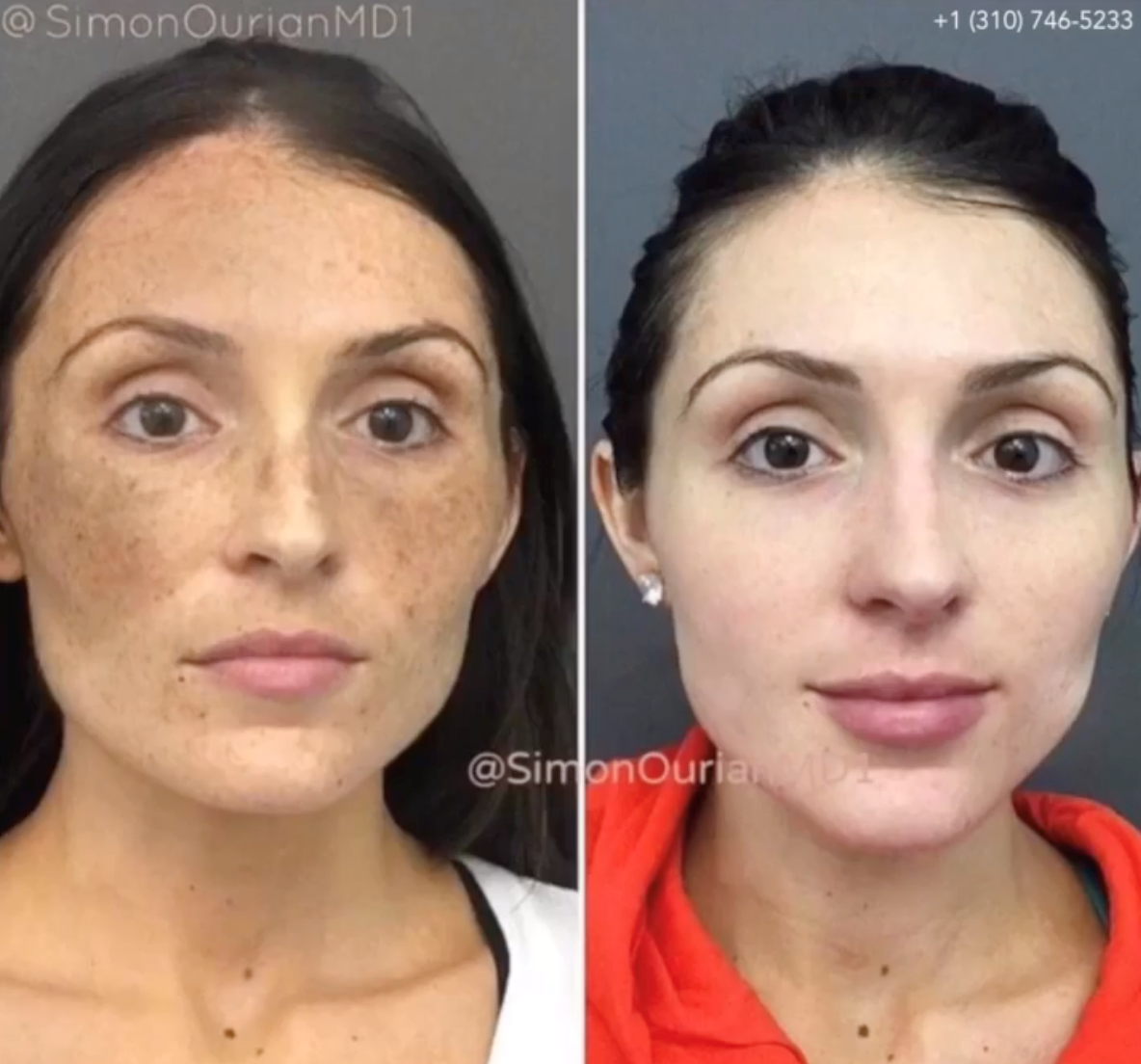 Melasma, for many patients, entails a daily regimen of many creams and a rigid makeup concealing routine. This prompted Dr. Simon Ourian to seek out more lasting results for patients who wanted more effective and lasting results. Layers of makeup used to conceal imperfections such as melasma would later clog pores and lead to even more skincare concerns. It felt like a bit of a band-aid process for melasma sufferers, until when Coolaser was introduced to the market.
At the Epione Beverly Hills treatment center, Dr. Simon has successfully treated his patients' melasma with the help of Coolaser technology and looks to see many more patients turning to this treatment in the near future. Notably safe, effective, and much less time-consuming than the traditional treatments, Coolaser has not only given patients back the skin that they love but has restored their confidence, too.
Perhaps best of all, Coolaser has offered women something even better than permanence. It has given them back their time. When you eliminate the need for extra routines that can create even more problematic areas, you give people a piece of their life back, a piece of themselves back—and you simply cannot find a word pretty enough for that.
Visit www.epionebh.com to know more on the Coolaser procedure and follow Dr. Simon Ourian on Instagram for before and after photos and treatment videos.
This is a Contributor Post. Opinions expressed here are opinions of the Contributor. Influencive does not endorse or review brands mentioned; does not and cannot investigate relationships with brands, products, and people mentioned and is up to the Contributor to disclose. Contributors, amongst other accounts and articles may be professional fee-based.