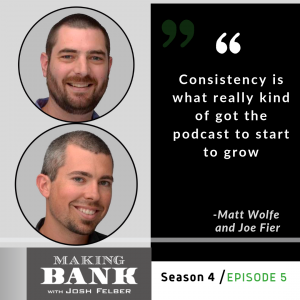 No matter how open-minded content creators get, driving traffic seems a nightmare to many. While money is one of the significant motivators for content creators, it goes hand in hand with traffic. Traffic plays a vital role when it comes to marketing. You can use paid traffic or entirely depend on organic traffic, depending on your target. Let us list several ways through which you can get traffic to your podcasts.
Relevance
Quality content sells more. Whether you use paid Ads or organic traffic, ensure that your content is relevant. Relevance refers to the creation of podcasts that address the target audience. For instance, if you are targeting business people, create a podcast that discusses their issues. When you create relevant content, traffic flows freely, without necessarily paying for the Ads. Most of the traffic comes from referrals, where satisfied people refer others to your websites or share the link to the podcast.
Marketing Through Social Media
After creating a relevant podcast, the next dilemma that people face is marketing platforms. Although sites such as iTunes, Spotify, and iHeart are productive, they do not give long-term traffic. This is where social media comes in. Social media is a powerful tool that can pull a lot of traffic to your website. Most of the content creators use social media to draw crowds. If you want to grow the amount of traffic using social media, you must use different strategies. For example, you can create a Facebook page or group with close friends who, in turn, recruit others. It is through these platforms that content goes viral. Most of the social media platforms use cookies, which help in retargeting prospects. Other online platforms which you can use to market your podcasts include LinkedIn, websites, and blogs.
Using Paid Ads
Any successful content creator will agree that organic traffic is not enough to drive sales. There are various paid Ads that you can use to increase traffic. This includes the use of Google and Facebook Ads. The Ads refer to paid services that a person uses to reach out to more people. Google and Facebook use unique algorithms to identify frequent searches within a particular geographical area. This helps them to know what people prefer. This is the same case with Facebook, which uses sponsored item, based on what a person searched most of the times.
Using Strong Keywords
Search engines use keywords as a determinant when ranking websites. When marketing your podcasts, you should first search for keywords which could sell more. On the other hand, you should avoid keyword stuffing since this reduces the chances of ranking on Google. Since most people rarely scroll past the first page of Google, you should strive to ensure that you rank highly. When a person comes across a popular podcast, they first head over to Google to search it. This is what brings web traffic in most cases. On your website, you should, therefore, use keywords similar to the words used in the podcast.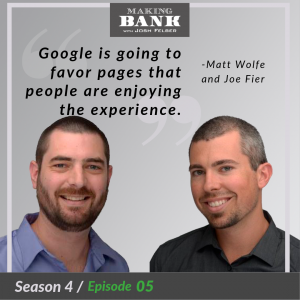 Optimizing the Podcast
One of the most significant troubles that people encounter when looking for traffic is the optimization of their content. Optimization refers to making content that is easy to search on search engines. There are several ways that you can optimize your content. The first one is to use the free tools for ranking keywords on the search engines. If you are not familiar with optimizing the content, you can hire an expert to do it. The only way to get adequate traffic with optimized content is ensuring that the content is relevant.
Consistently Updating
Search engines de-rank websites and blogs that do not update content consistently. Before opening a website or blog, you should create enough content for your traffic. People go to alternative sites if they do not get enough content on your site. If you upload a podcast once after every two weeks, maintain the trend. This reduces the pressure to upload content when you are not prepared. Consistency also refers to the quality of podcasts. Every podcast uploaded should be better than the previous one. When you raise the quality of podcasts, the traffic to your website also increases.
Check Out Competitors
When marketing podcasts, you should carry out enough research on better performing competitors. You will need to observe how they create their landing pages and carry out any necessary modifications. You will also need to research their copywriting formulas. There are various ways which you can use to carry out the research. These include going through their websites to check the responsiveness. Responsive websites receive high traffic. You can also check their social platforms to see how they interact with their users. With the data, you can modify all your platforms to raise your traffic.
Being Creative
After several episodes of podcasts, you might reach a point where the traffic might lose interest in them. As a content creator, you should be creative enough to predict trends, based on past information. You can use previous podcasts to create new content for your audience. This makes you remain relevant even for a long time without losing the traffic. Creativity increases web traffic, which in return makes it easy to rank the site. The other option is to split the podcast into segments to keep the traffic flowing for new episodes.
Segmentation
Your podcasts should be segmented into different parts. For instance, if your podcast deals with finances, you can segment them into personal and business finance. When you segment the podcast, it becomes easier for people to choose their preferred podcast. When you provide a wide variety of podcasts for people to choose from, their number also increases. When you segment the podcasts, it becomes easy to get clients, since people get exact information without having to peruse through loads of information.
As a content creator, you should be creative and aware of the market trends. You should also differentiate your podcasts by incorporating challenges to your traffic.
To learn more about Evergreen Profits head to https://evergreenprofits.com/
You can listen to the Hustle & Flowchart podcast here: https://evergreenprofits.com/podcast/page/2/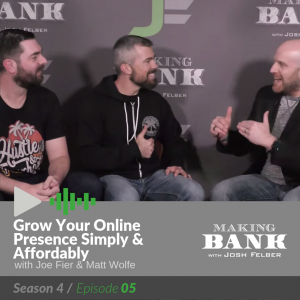 This is a Contributor Post. Opinions expressed here are opinions of the Contributor. Influencive does not endorse or review brands mentioned; does not and cannot investigate relationships with brands, products, and people mentioned and is up to the Contributor to disclose. Contributors, amongst other accounts and articles may be professional fee-based.