So, how do you get more Twitter followers, then?
Well, try as we might, we haven't come up with a silver bullet yet – but there are many different ways to increase your chances of finding that perfect following. While it might not be a quick fix, who doesn't want to work hard for something that they're passionate about?
You're not going to get the perfect number of Twitter followers overnight unless you use a bot or you buy them, neither of which is really all that great for your account. This is why it's worth figuring out what the hacks are these days and applying them directly.
How to Get More Twitter Followers
Having practical steps that you can follow can make a world of difference to everything.
With this in mind, let's take a look at how to get Twitter followers through some of the best hacks in the social media marketing industry right now.
Be Unique with Your Image
People love being able to associate a face with a name or a brand, which is why you need to make sure that your profile picture includes you – and preferably, just you. This is a relatable level that needs to happen if you're going to gain more followers on your Twitter.
It's also worth pointing out here that if you manage a Twitter account for an agency, and there are multiple people who have access to the account, then you'll need to make sure that they're tagged in the appropriate tweets. Otherwise, your audience won't be able to keep up with who they're talking to.
Whatever circumstances surround your Twitter profile, to get more Twitter followers, you need to be able to show your face.
Bots and buying your followers are out, but growth services are in.
Sometimes, or a lot of the time, you don't have all day to sit around and grow your Twitter account by yourself. Don't worry, though – you're definitely not the only one out there like this.
There are a lot of people who would love to be able to apply all the necessary hacks and devote their lives to Twitter, but they can't.
This is where a company like Twesocial steps in. This organic growth service offers a dedicated account manager who can work with you one on one to help you get more Twitter followers so that the people they are targeting are super relevant to your niche and topics.
There's nothing quite like being to offload some of the burden to someone who knows what they're doing – it's like having a glorified PA. Try Twesocial out today and see why they're such a popular choice for busy people who need a bit of help with their Twitter growth.
Pin Your Best Tweet
Have you recently managed to come up with the best tweet of your life, and you're so proud of it that you don't want it just to get crowded by the rest of them? If this is the case, then you need to pin it at the top of your page so that your audience can see it.
When you've got potential followers visiting your account, you want to put your best work on show so that they can see what they're getting into if they follow you. To gain more Twitter followers that like your content for the niche that it's in, you need to showcase some of your best work, so it's the first thing they see.
Pinning the best tweets at the top of your page is a surefire way to make an excellent first impression.
Get Your Bio Right
It's super cliché, and you've probably heard it a million times, but you've got to create an engaging, interesting bio to keep people interested and increase the chances of potential followers becoming loyal fans of your account. The more relevant your bio is to your content, the more interested people are going to be.
Remember, your bio is a great chance for you to tell people who might be interested all about you and why your Twitter profile is the way it is. It's your best chance at basically convincing someone why they should follow you.
If you've got a brand, make sure that you outline what it is that you can do for them. Then, say a little bit about yourself, with oversharing or coming across as standoffish, either.
It's all about finding the perfect balance to gain more Twitter followers, and you can always play around with it a bit at first until you figure out the perfect formula.
Get Your Header Image Right
For those of you who don't really know what a header image is, it's like your cover photo on Facebook – it's the banner at the top of your Twitter profile that sits above your profile picture. While this might not be as important as what your profile picture is, it's still an essential part to help you get Twitter followers.
Think about it – it's one of the first things that people will see when they pay your profile a visit. Because Twitter is so saturated these days, you've got to figure out something that's unique to you and your brand but is also going to help it stand out.
Take a look around at what the competition is doing, and see if you can get some ideas from them. Don't copy them, though – you want your header image to be original, relevant, and unique.
Find the Right Color Scheme
Once you've nailed your header image, you need to complement it somehow by finding the best color scheme. In a world where a lot of blogs and social media profiles are white or grey, it's important that you add a bit of creativity to your Twitter profile.
All of these things are going to work towards you standing out from the crowd, remember so that you can increase your Twitter following.
Adding color to your profile is all about being consistent. If you've got a bit of color in your profile picture, make sure that it matches your header image, which matches the rest of your profile as well.
While you don't have as many images to work with as Instagram, you can still bring some color into your Twitter profile that makes it interesting and unique. Choose something that you think represents your brand well, and that you can be happy with for a long time.
Use Your Location
While you don't exactly want to open your Twitter profile up to potential stalkers, it is important to include your general location in your Twitter bio, especially if it's relevant to your brand. If you've got a local brand and constricted to where you live, then it's going to be really important that people know where you're located.
You might be surprised to learn that including your location is a great way to get local influencers interested in your brand. You might also be surprised to learn that local influencers are usually on the hunt for ways that they can support and uplift local, so make sure to include your location to increase your chances of connecting with the right people.
Add Twitter to Your Blog
How much time and effort do you put into your blog these days? If it's a lot, then you'll want to leverage this to help with your Twitter following as well.
To get more Twitter followers, you'll want to make the most of the fact that you've got a presence elsewhere online too. Break down those barriers between your socials, and make a way for the people who read your blog to visit your Twitter profile, too.
The most straightforward way to do this is to add a social media button on your blog. You can do this with the rest of your socials as well, so your readers can check out the rest of your content at the same time.
If you want your audience to translate across the board, you need to give them a way to find your Twitter through your blog.
Get Verified
Easier said than done, right? Of course, anyone with half a brain who's on Twitter and wants to get Twitter followers also wants to be verified. It's no secret that this coveted accreditation is highly sought after – however, actually getting it is another issue altogether.
Originally, Twitter intended to give the blue checkmark to people so that they could verify to others that they were who they said they were, but now, it's definitely a symbol of status.
If you want that blue checkmark next to your Twitter handle, then you need to put your head down, do some work, and get noticed. There's also no harm in applying for it as well, but just know that you might get rejected the first few times.
Don't give up, though – you have just as much of a chance of getting it as anyone else.
Add Twitter to Your Email
Have you set up an email marketing campaign recently to try and get more followers? If so, then you need to make sure that those on your mailing list know where to find your Twitter profile.
The same goes for the rest of your socials as well – if you're emailing your mailing list regularly, then it's worth having it so that they can go and check out your tweets at their leisure, too.
The rule of thumb at this point is to have your Twitter handle on any outgoing communication. This way, you can market your Twitter account to get that following up passively, without even really having to think about it.
Link to Other Influencers
How much networking have you done lately within your niche? While you might not think that you're up to this kind of marketing yet, you've got to be in it to win it, and the reality is that the more networking you do with influencers out there, the more your chances increase of getting more Twitter followers.
There are people in your industry and niche that have a direct influencer over the audience that you're trying to target. So, instead of competing against them, use this to your advantage, and become friends with them.
Next time you put up a tweet, or a blog post, make sure that those influencers are linked. You never know what they might do for you in return. Just keep being persistent, and at some point, this strategy will pay off.
Don't Tweet Too Much
This might sound counter-intuitive, but if you want to get more followers on Twitter, you might want to take a break from the popular social media platform from time to time. While you might already have a following that loves hearing what you have to tweet about, there is the very real possibility that you can overdo it.
If you are tweeting in short bursts, all day every day, even your diehard fans who have been with you since the beginning are going to get tired of this. A study was done that showed that half of people are unfollowing because they don't want to follow an account that's tweeting too much.
When you overdo it, you start to put people off, and while this is going to hurt your chances of getting more followers, it's also going to sabotage the ones you've got, too.
However, Be Consistent
While we're encouraging you to pull back a little bit on how much you tweet these days, we're also saying that it's important you be consistent with them. Believe it or not, Twitter is actually the social media platform where you can post quite a lot every day, and nobody is going to bat an eye.
So, while we don't recommend putting out a tweet every hour, we do recommend being consistent so that your audience knows when to expect a tweet from you.
If you want to get more Twitter followers and keep the ones that you've already got engaged, you've got to keep producing content in a way that conditions them to expect it. If you are sporadic with your tweets, and upload a lot one day and then none the next, your followers are going to get bored and confused and go check out someone else.
Figure out the best time to upload your tweets, and decide how many you want to do each day, and stick to it.
Put Your Tweets in Your Blog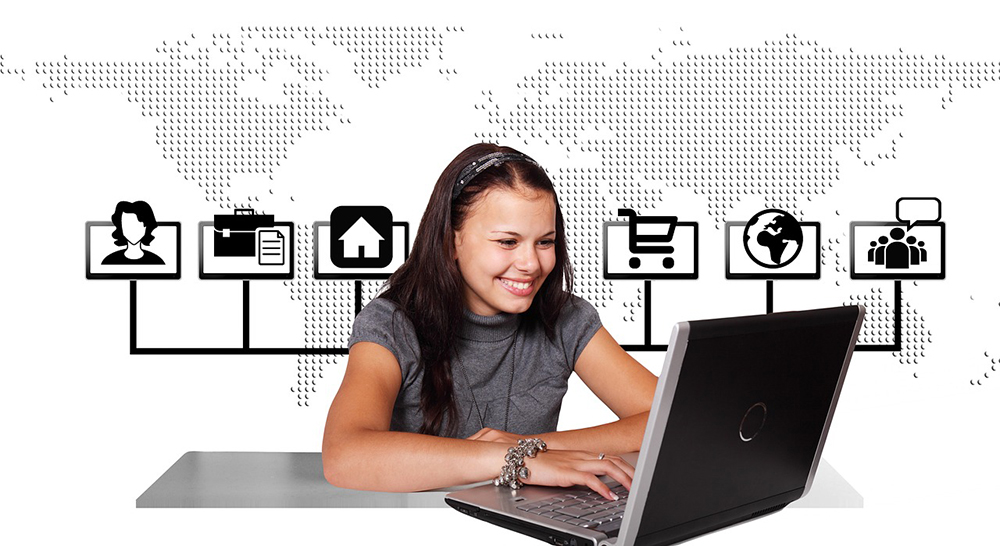 Blogging is a slightly different format to tweets, as we all know. In fact, they couldn't be more the opposite, actually, as tweets are the shortest form of communication on the internet, and blogs, typically the longest. However, it still pays to embed your tweets in your blog posts so that you can get Twitter followers.
To get the right code to embed your tweet, click the 'more' button that you'll find next to your tweet, and choose the 'embed tweet' option. Then you'll be able to include it in the HTML of your next blog post.
This is just another way to link your Twitter to your blog so that your blog readers can see what you're doing over on Twitter.
Use the Right Hashtags
We're starting to feel like your mom a bit now, but it's important to cover all the bases if you want to gain more Twitter followers, and one of these basics is your hashtags. You might be interested to know that hashtags actually originated on Twitter, so if there's one social media platform where you want to get it right, it's here.
Hashtags can actually be harder than you think to get right because you've got to find the perfect balance between popular and obscure. You don't want all of your hashtags to be popular – otherwise, your tweets will start to drown in the ocean of other tweets associated with those hashtags.
Find a few that aren't as popular, too. Also, make sure that each tweet is super relevant to your niche so that the right target audience can find you.
Don't Send Automated Direct Messages
There are some ways that you can save a bit of time with your Twitter, but then there are others that are obviously just going to make your account look worse. One of these ways is setting up an automated DM that can connect to your newest followers.
While this might have worked a couple of years ago, these days, it's too obvious that they're automated.
It's going to put your new followers off if they get an automated DM from you as soon as they follow you. Most people online these days are looking for authenticity, so getting a spammy DM that everyone else has also received is the last thing that they want.
Either come up with something unique that you can send once or don't send anything at all.
Follow People Yourself
We've been talking a lot here about how to get more Twitter followers for yourself, but we haven't really been talking about what you can do for other people. One of the biggest takeaways with websites like Twitter is that they're a community.
This means that if you're just focused on getting that follow count up, it's going to be pretty evident to potential followers who come across your account. It might work for a little while, but it's not going to be sustainable long term.
This is because people appreciate it when others work together for the betterment of the community, and one way that you can do this is to follow people yourself. While you don't want to get that follow count too high, it is worth following some people, to show that you're committed to being a team player as you grow your account.
Be Consistent, But Varied
You might have heard over on other social media channels to be consistent with your content, and find a theme. While this is great for platforms like Instagram where you've got a visual feed to think about, we think that when it comes to Twitter, you've got to get a bit more varied.
People are going to love the idea of knowing what to expect from you once you've established your niche. However, you've got to break this up every now and then as well by changing things up and sending out tweets that are different from the norm.
Variety is the spice of life, as they say, and the same goes for Twitter. If you want to gain more Twitter followers and stand out from the crowd, you've got to switch things up a little bit every now and then.
Tag People
Have you got a brand or influencer in mind that you'd love to work with one day? Well, they're not going to notice you if you don't make it obvious.
With most brands and influencers, they're too busy to make the first move, so you've got to do it. It's true that they are looking for new people to collaborate with, but it can't hurt to try and get their attention first, right?
If you've got a brand or influencer in mind, make sure to include them in your tweets. This is a surefire way to get their attention so that they can check out your profile and decide if they want to reach out to you or now.
A DM their way as well can't hurt, either.
Know What's Working, and What's Not
To get more followers, you need to know what the Twitter followers you have already like to see from your profile. There are so many pages out there that you've got to have something original enough so that your followers can only really find it when they visit your page.
This is why you need to make the most of Twitter analytics. Check out how well your tweets have been doing lately, and get to the bottom of what's working and what's not.
If you do this for long enough, you'll be able to start seeing a pattern, which can help you figure out which content is doing the best, and which isn't. There's absolutely no point in continuing to create content that's not being received well if you want to grow your Twitter following.
Figure Out Who Your Audience is
While we're on the topic of looking at your Twitter analytics, if you want to gain Twitter followers who resonate with your content and reflect the followers that you've already got, then you need to make the most of getting to know them through your analytics, too.
While it's great to have a large following on Twitter, you need to make sure that the majority of this following falls within your target audience. Otherwise, you're not going to get the engagement you need to keep your Twitter profile going for a long time.
Remember, it's all about quality over quantity – you need to start off with a small following, but the kind of following that's entirely made up of people who care about your stuff. From here, you can build things up the right way.
Don't Overshare
We've talked about how it's not worth tweeting every hour, but you've still got to be consistent. To add to the mix, you've also got to make sure that you don't share too much about yourself, either.
While people are interested in you and our life, they're going to get put off pretty quickly if you feel the need to share every little detail, all the time.
People like mystery and having to work for their information. If you want to keep them coming back for more, learn the balance between how much you should share your yourself every day.
This is one of the more common mistakes that people make, especially when they're first starting out and still on shaky ground.
Share other People's Content
Remember, if you want more Twitter followers, you've got to understand the concept that it's not all about you. As we mentioned above, Twitter is a community, so as well as following other people, we also think that you should consider sharing other people's content, too.
You might get worried about doing this, especially if you're a competitive person. However, if you want people to see you as someone who is invested in the community, and wants to grow with others, you need to be able to play the game.
Also, the people whose content you share have every chance of doing it for you as well, so this could end up being a win-win.
Include Visuals
We've got your header image, and your profile picture sorted, so now you've got to think about how you're going to make your tweets more appealing. If you want them to stand out, consider including GIFs and memes with them, or even just good old images.
While you don't need to do this with every tweet, doing it occasionally is going to help brighten up your feed, and make it more visually appealing. People like to see a bit of color, so make your feed more attractive by including a GIF or two with your tweets.
What Can Twitter do For You?
So, you're putting all this time and effort into your Twitter profile on the off-handed chance that it begins to pay off, and you start to see a return in your investment through more followers. So, with this in mind, what can Twitter do for you, then?
Well, Twitter is a great bridge between your followers there, and your blog or your website. It's a great way to get people's attention and remind them that you're so much more than just your Twitter profile – you've got a whole website that they're going to want to check out as well.
Twitter is also a great way to connect with other users and form long-standing relationships that can benefit you and your brand in big ways.
Twitter has been around for a long time and is one of the original social media communities to be formed. This means that it's one of the best places to put your brand because you can find people who not only want to be your clients – they want to be loyal followers, friends, and a part of a larger community that cares about the individual.
Best Practice for Twitter
We briefly glossed over this up there, but we think it's important to mention again. If you want to get more Twitter followers the right way, you need to avoid bots and buying them.
You might have come across companies that made both of these sound pretty tempting, but at the end of the day, both methods are just going to hurt your account instead of helping it.
With a bot, they risk going outside of Twitter's daily engagement limits, which will instantly put a red flag on your account. If you've already spent a bit of time growing your reputation, you really don't want to jeopardize this.
When it comes to buying followers on Twitter, this is only going to set you back even more. The followers will be fake, and it will be obvious – your engagement rate will be bad, and Twitter might even limit your page's scope in terms of people seeing your tweets.
Final Thoughts
So, you've managed to get yourself a Twitter profile, and you've got a few followers already. It might be tempting at this point, then to get jaded and hung up on the idea that you might struggle to grow your following for a while.
However, if you apply these practical hacks & tips that we've outlined above, there's every reason why you can get more Twitter followers.
Remember, Twitter is like anything else – the more you put into it, the more you get out of it.
Make the most of Twesocial and their personal manager, and set aside some time each day to really nurture your growth. You'll be glad that you did.
This is a Contributor Post. Opinions expressed here are opinions of the Contributor. Influencive does not endorse or review brands mentioned; does not and cannot investigate relationships with brands, products, and people mentioned and is up to the Contributor to disclose. Contributors, amongst other accounts and articles may be professional fee-based.