CBD e-commerce continues to grow each year, with no signs of slowing down. Shopify estimated worldwide e-commerce sales of $2.8 trillion in 2018, anticipating an upcoming yearly growth rate of 15 percent. While these figures will excite entrepreneurs looking for new business opportunities online, there will be a great deal of competition around the world.
To really stand out with your CBD brand, a number of key marketing strategies will need to be employed. According to Mia Shark, here are some marketing strategies you should be focusing on in your CBD e-commerce business.
Social Media
There will be several social media platforms suitable for marketing your CBD e-commerce store. Instagram, for example, is perfect for showcasing products visually, enticing people to find out more. You can grow your following with engaging posts and communicating effectively with people.
Additionally, there will be various influencers within your industry who have an audience you will want to cultivate. Partnering with the right people allows you to target your ideal audience and reach them consistently.
Funnels
Funnels are the lynchpin to your marketing success in a restricted industry because they enable you to send paid traffic to your offer without getting banned, blocked, or declined as you would if you tried sending the same traffic to your Shopify or WooCommerce Store.
On the first page of your funnel, Mia Shark says it is important to ensure there aren't restricted words, such as CBD, on the page. The bots that crawl your link won't be triggered, and your ad has a much higher chance of being approved and running for longer periods of time. The most important thing to do on the first page of your funnel is capturing contact details, like email addresses and names, for potential new clients.
Content Marketing
Content marketing is among the most effective strategies to use today, but many CBD e-commerce stores are unsure how to implement it into their business.
In Mia Shark's words, "Most CBD stores are trying to sell products with no clear way to develop engaging content." In most cases, though, it pays to think about the broader niche you operate in and analyze the content currently working. Tools like BuzzSumo can find the most popular content based on CBD keywords, showing what is being shared by others in your industry.  
Paid Advertising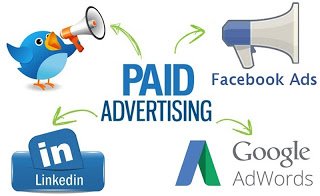 The right type of paid advertising can provide a consistent flow of customers to bring in regular profits. Many paid campaigns are not profitable initially, but tweaking the ad campaigns and targeted groups can help you achieve profitability. Paying for ads can be risky as there is no guarantee your site will work. However, the data you gain will let you quickly adjust any factors standing in the way of product sales.
SEO
SEO can be a valuable tool for a CBD e-commerce store, with the possibility of ranking product pages for associated search terms. The first stage in the process is to perform keyword research, analyzing terms visitors search for and their search volume. The on-page optimization mentioned previously is important, but you probably won't get quality results with this alone.
Mia Shark affirms that Internal linking is key to passing authority between powerful pages, helping to increase the rankings of important pages. Additionally, a combination of social media and content marketing can provide the backlinks to boost pages and gain more organic exposure for your CBD products.
Email Marketing
According to Mia Shark, it is important to build a list of customers after they have made a purchase. However, you should also be building a list of leads you can target with products. The bulk of traffic will visit a site and never return. Capturing the information of these leads and sending them useful emails, though, allows you to have multiple contacts with your visitors, raising the likelihood they will make a purchase. You can incentivize people to join your list with exclusive deals and coupon codes.
"There is currently a huge opportunity to grow a CBD e-commerce store brand. Consumers are turning to online shopping over traditional retail, with much potential for further growth. Competition levels, though, have made it important to focus heavily on marketing, allowing you to differentiate yourself from competing stores," says CBD expert Mia Shark.
Customers are willing to shop around and assess prices and reviews before they buy, so you need to have a respected CBD brand that can offer a more satisfying buying experience. Finally, Mia Shark expects that when you can establish your CBD brand in the marketplace, you can benefit from the growing numbers looking to buy products online.
This is a Contributor Post. Opinions expressed here are opinions of the Contributor. Influencive does not endorse or review brands mentioned; does not and cannot investigate relationships with brands, products, and people mentioned and is up to the Contributor to disclose. Contributors, amongst other accounts and articles may be professional fee-based.