This past Tuesday saw the long awaited arrival of the blur.io token airdrop, after many months of anticipation. In scenes rarely witnessed these days, ETH gas prices soared to bull market levels as NFT traders all rushed to claim their tokens simultaneously.
What Is Blur.io?
Blur is an NFT marketplace which launched in October 2022. Blur's USP, when going up against other NFT marketplaces, is that it is built for "pro traders" specifically.
Such features which bolster their claim to this is offering a price aggregation tool, along with portfolio analytics, no marketplace fees, and a batch-buying tool which they say executes purchases 10x faster than gem.xyz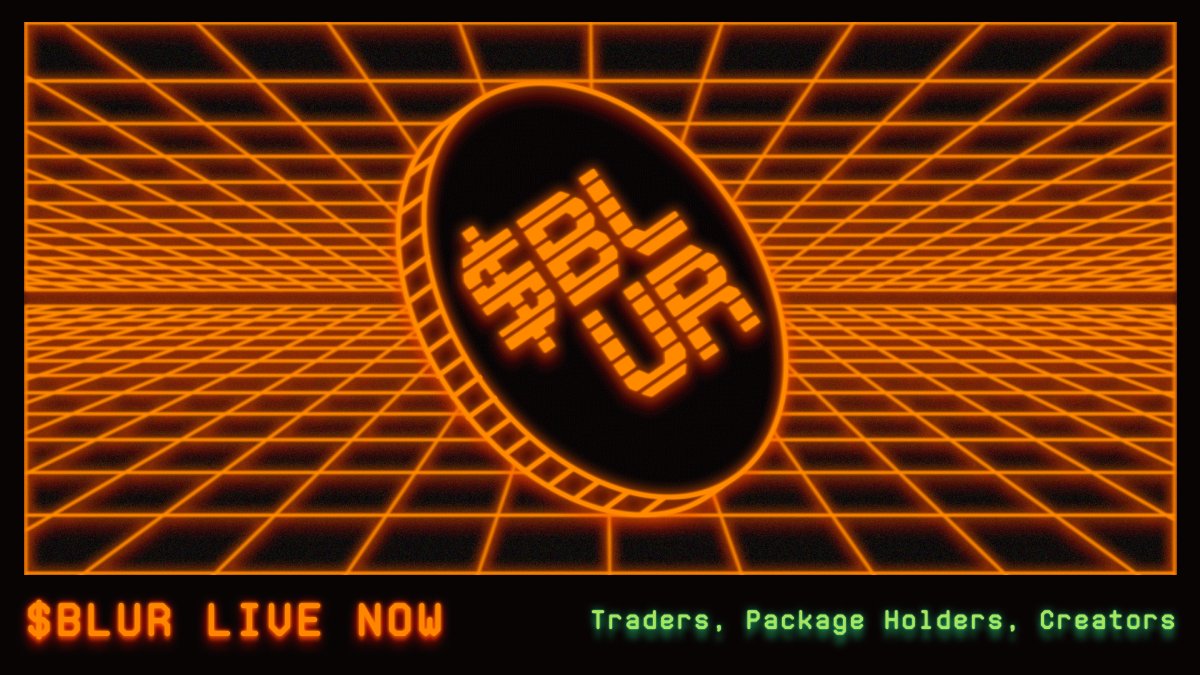 How Did The Airdrop Work?
NFT traders have been trading and bidding on the Blur platform since late last year in order to build up their allocation of 'Care Packages.' The eventual airdrop amount for each holder was dependent on the both the amount and  rarity of the care packages they accrued during this time. There were three stages in which traders were able to qualify:
Anyone who had traded an NFT in the 6 months prior to the initial announcement, and then listed an NFT on blur.io with 14 days of launch, was eligible for the first.

Holders and traders were incentivized to actively list on Blur throughout the month of November, for Airdrop 2.

 For the third and final stage, the criteria was focused on those who placed bids on the platform. This was billed as the largest allocation of the three, estimated to be worth 1-2x more than what Airdrop 2 would gift.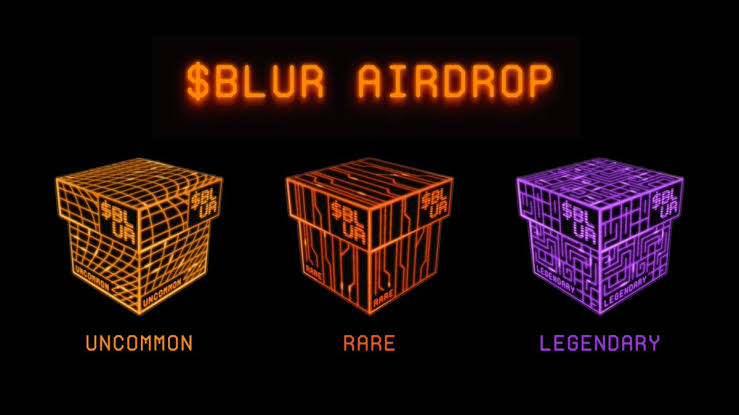 Airdrop Claim Chaos
Airdrops and crypto stimulus packages always send the NFT space into a tailspin of chaos, and Tuesdays scenes were no different.
Despite claimants being told they have a full 60 days to claim, adhering to traditional NFT lore, many panicked and attempted to claim all at the same time. This not only gave the blur.io website some problems in handling the traffic, but also the Ethereum network, which saw gas prices rise as high as 700+ gwei. A smart move for those selling very early on when prices were over $1, if you were able to.
gm gm

quick reminder that there are people who paid $100+ to claim the blur airdrop last night

and then another $100+ to sell it at $0.4

I don't know how some of you guys are still here, to be honest

— Arkham (@ArkhamIntel) February 15, 2023
In order to finalize the claim, users were asked to tweet out how much they'd received, leaving many a crypto Twitter timeline looking a lot like this:
However, not all were happy with how things were going…
Blurred lines for US Residents
As it turns out, US residents are exempt from claiming their Blur airdrop. Although some have said this would have always been the case, many have argued that Blur never stated this, even whilst enjoying the huge trading volume which US residents were providing.
Months of calls to action to get in on multiple rounds of package drops, no mention of geoblocking. Go through long claim process, including opening crates to see value. Very last step is to state you are not "a US Person". pic.twitter.com/TEqjNTq5vx

— nix.eth (Justin Kalland) (@nix_eth) February 14, 2023
It's certainly left unfortunate US citizens in a bind, especially with the recent news that Gary Gensler and the SEC appear to be on the warpath as of late.
Season 2 Begins
This airdrop marks the end of Blur's Season 1, and ushers in the dawn of Season 2. Not much is yet known as to what entails of the next instalment of the airdrop, but it would be wise to keep a check on their Twitter to keep abreast of updates when the news drops.
If you'd like to learn more about the tokenomics and on-chain analysis of the $BLUR token, check out this very informative thread from CrypTokenomics detailing the allocation distribution, vesting schedule, top airdrop claimers and much more.
$BLUR Tokenomics & On-chain technical analysis.

Everything you need to know to take the most out of the recent #Airdrop.

‣ Allocation distribution, Vesting schedule, Investors, Top airdrop claimers and more!

🧵 Thread ↓ pic.twitter.com/9Y8HFl5xJt

— CrypTokenomics (@tokenomicz) February 15, 2023
This is a Contributor Post. Opinions expressed here are opinions of the Contributor. Influencive does not endorse or review brands mentioned; does not and cannot investigate relationships with brands, products, and people mentioned and is up to the Contributor to disclose. Contributors, amongst other accounts and articles may be professional fee-based.