As the popularity of crypto continues to rise, so do concerns about how to keep our digital assets safe. Despite users becoming more safety conscious, numerous hacks and thefts have led to significant losses for individuals, emphasizing the need for more secure storage solutions. This is where Ruben Merre's NGRAVE comes in, a Web3 startup founded in 2018 with the goal of creating the most secure crypto wallet in the world.
Who Is Ruben Merre?

Ruben Merre is a Belgian entrepreneur with a background in finance and technology. In his twenties, he created one of the first automated investment platforms in Belgium, which he later scaled internationally. In addition to his work in finance, Merre also launched online courses that taught people how to build their own successful investment portfolios.
Merre's dedication to making a positive difference in people's lives has continued with his work in Web3 through NGRAVE. His personal goal is to protect 500 million individuals by 2032, giving them the freedom to "safeguard their wealth so they are free to live the life they want."
He admires those who seize the moment, noting that his mother – someone who Merre says "has a deep appreciation for the beauty of life" – has been a profound inspiration on who he has become today.
What Is NGRAVE?
NGRAVE was founded by Merre and his co-founders after one of them experienced the loss of 44,000 ETH in a hack targeted at the project he was working on at the time. This motivated them to create a wallet that would eliminate any compromise on security and user experience. Merre says that what sets NGRAVE apart from competitors is its exhaustive approach to security, offering end-to-end solutions that upgrade security and ease of use.
NGRAVE's hardware wallet, ZERO, works entirely offline and is physically tamper-proof. The device's air-gapped design ensures that private keys never touch an online device, which is the most common attack vector for hacks. Additionally, the wallet uses a proprietary chip that encrypts data with a unique key every time the device is switched on. The ZERO also boasts the accolade of being the only financial product in the world with the highest security certification, EAL7, beyond the safest banking solutions.
In addition to the ZERO, NGRAVE offers a mobile app, LIQUID, that works in tandem with the wallet and allows users to check their balance and manage their assets. Despite this synergy between the two, ZERO never exposes users' sensitive info during communication, linking up only via a transparent, one-way QR code.
For the safekeeping of the users' private keys, NGRAVE has what is billed as "the ultimate back up" – the GRAPHENE. These high quality, stainless steel plates can withstand everything from temperatures of up to 1375°C (2507°F), floods, corrosion, and shocks to name just a few agents of chaos.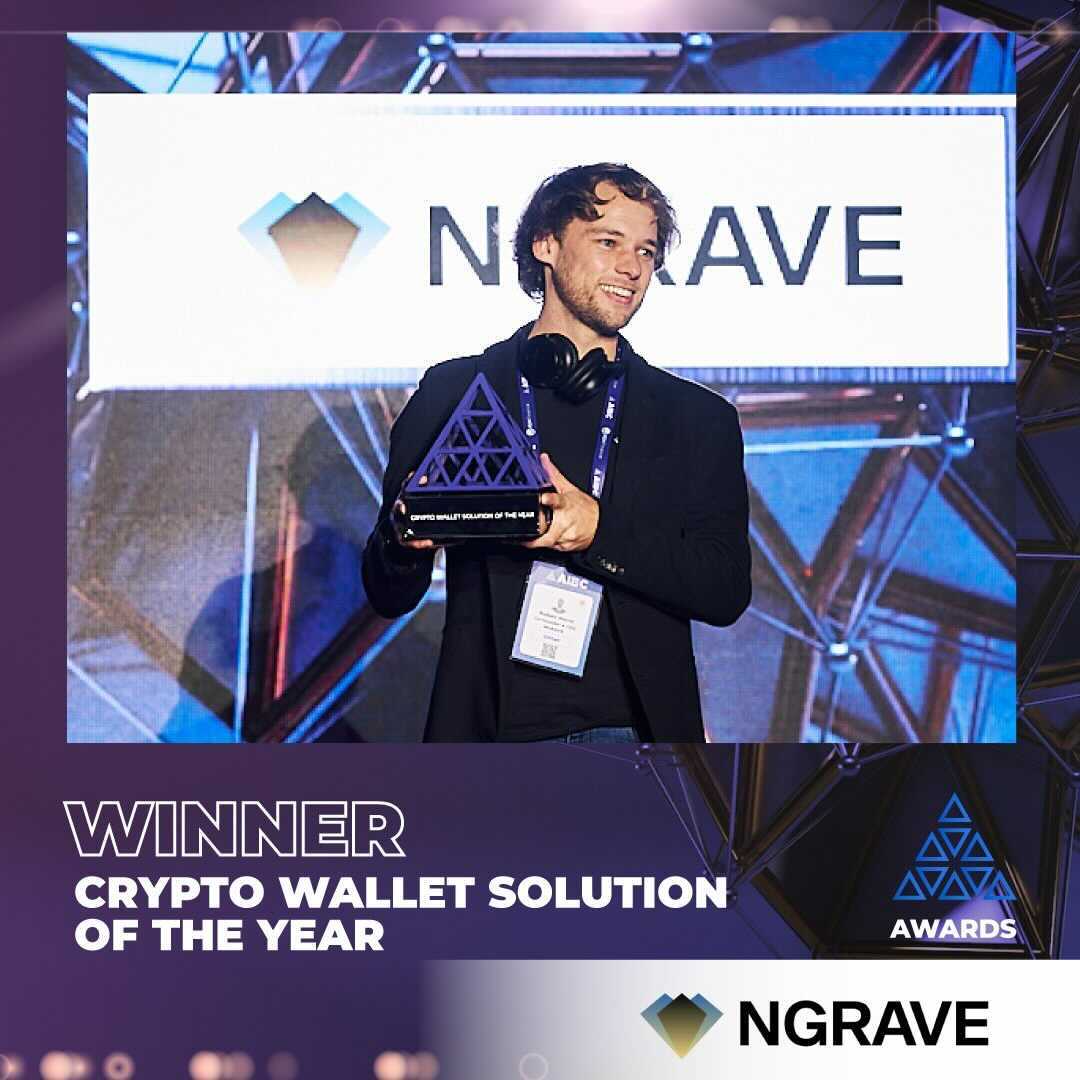 Final Thoughts
NGRAVE's focus on security and ease of use is crucial for the mass adoption of digital assets. Merre emphasizes the importance of their user-friendly design, saying that "if you have the most secure solution, but it's too complex for the user to use, it's just not worth it."
Despite the unfortunate circumstances that led to the birth of NGRAVE, Merre and his partners have transformed it into a positive story. They have turned the darkness of a hacker's actions into a light of hope, aiming to change the world for the better and protect people from experiencing the same misfortune – paving the way for a safer and more accessible future for all.
This is a Contributor Post. Opinions expressed here are opinions of the Contributor. Influencive does not endorse or review brands mentioned; does not and cannot investigate relationships with brands, products, and people mentioned and is up to the Contributor to disclose. Contributors, amongst other accounts and articles may be professional fee-based.