Steady Stack, the ultra-utility NFT collection, is once again making waves in the NFT market with the upcoming launch of their highly anticipated second collection, "Steady Stack Legends." After the success of their first collection, Steady Stack Titans, which sold out in just 15 minutes last August, Steady Stack has gained a loyal fanbase who fully believe in the project's vision. 
Now, with Legends, the founders aim to take their project to the next level by featuring a new set of characters and unique artwork, each representing a specific utility that holders can take advantage of by owning a piece of the collection. 
In this article, we'll delve deeper into Steady Stack, explore their first collection, and discuss what we can expect from the launch of "Steady Stack Legends." We'll also examine why Steady Stack has indeed been able to hold steady, and even rise in value during one of the most brutal bear markets in modern history.
Titanic Beginnings

The Steady Stack Titans NFT collection was minted on August 2nd, 2022, and were sold for 0.08 ETH each. Currently, the floor price sits at an impressive 4.12 ETH!
But how did Steady Stack manage to not only maintain its value, but actually increase it during these tough economic conditions? From an outsider's perspective, it appears that much of the hype surrounding the collection comes from two main factors: the founders and the utilities.
Steady Stack offers a number of valuable utilities to its holders, including access to exclusive events, merchandise, and opportunities for early investment in promising new projects, to name but a few.
One popular utility held in high regard by members is "Beau's Trading Calls". Beau and his followers have quite literally been steadily stacking profits all through the bear, which has no doubt been a lifeline to many during these hard times.
Trade Recap for March 2023:

Slower Month Because of Market Volatility

Always an achievement to come out positive in months like this. So congrats to you all as well.

Trade Stats:
$SGML: +$1,065
$BABA: +$9,415

Total: +$10,460

Join @SteadyStackNFT To Gain Access pic.twitter.com/IynYZvrnMI

— Beau (@Beau11007) April 4, 2023
Steady Stack creators, ReadyPlayer H and Xanshake, are cut from a different cloth when compared to your usual NFT founders. They're engaged with the community on a personal level, are always active on socials and inside the discord – even often taking the time to reach out and speak with other communities away from home, such as Neo Tokyo, where they originally started and still have close ties with to this day. RPH and Xanshake understand the power a community can wield when its leaders are visible, present, and deliver.
I invite you to attend any Twitter Space in which RPH is involved in and resist feeling the man's energy. It's infectious.
Striving For Legendary Status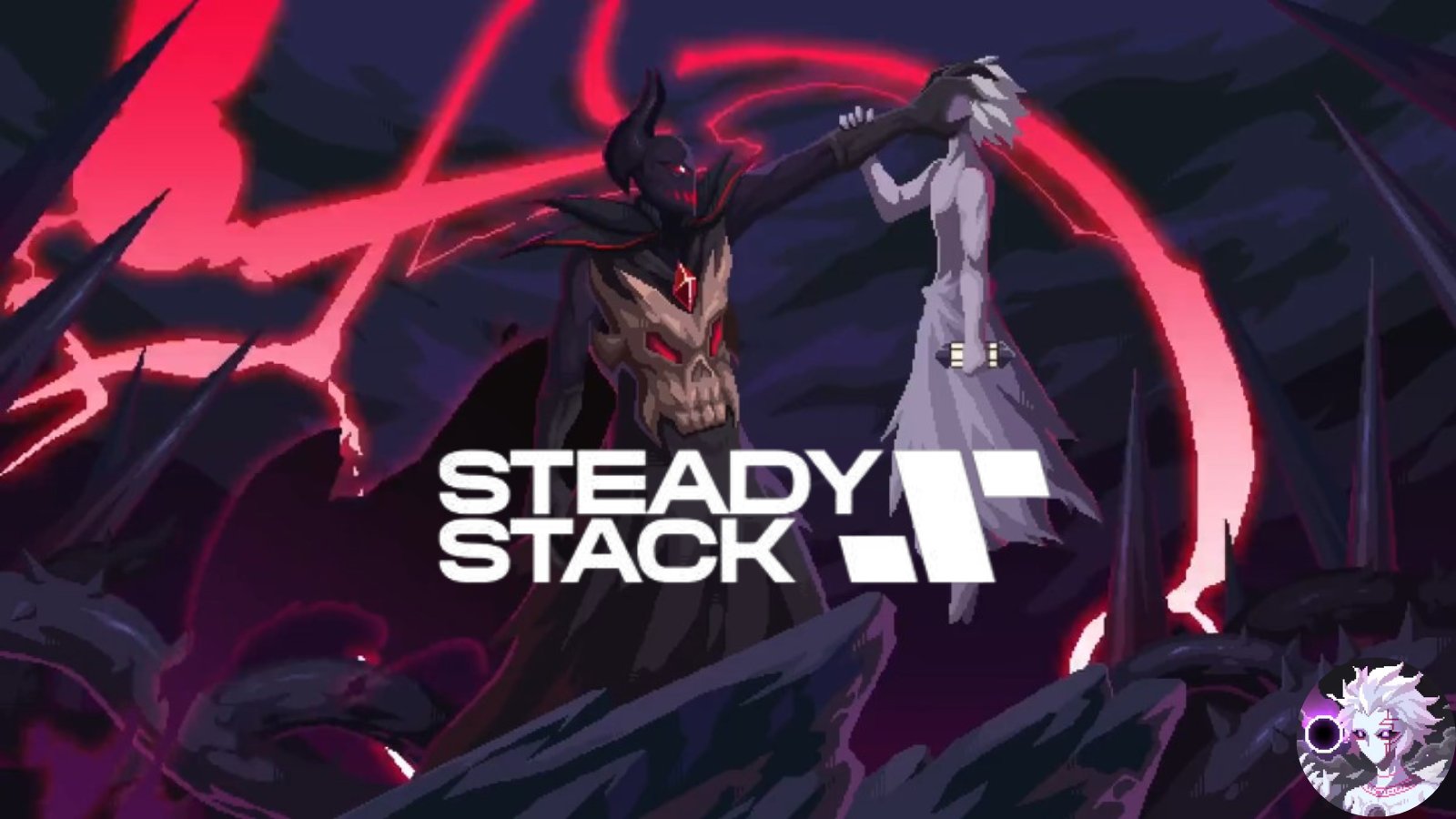 Although Legends is a secondary collection within the Steady Stack ecosystem, it offers a plethora of utilities to holders. These include a $2500 full trading masterclass, weekly trading classes, a bi-weekly newsletter, whitelist allocations, trading calls, pre-IPO opportunities, an exclusive Beau investing channel, IRL office access, and training sessions with the founders.
In addition to these offerings, Steady Stack is also introducing a shared utility with Titans, which includes a concierge for builders, and an incubator for high-income skills and web3 projects, where 1-3 projects per year will be chosen from inside the Steady Stack ecosystem to help with structuring, networking, and to fundraise IRL in Dubai.
The five Legends characters each represent an area of Steady Stack's focus: investing, business, real estate, algo bots, and VC training for builders.
The provisional mint date is set for April 14th. Whitelisted individuals can mint a Legend for 0.5 ETH, while the public price, if it reaches that stage, will be 0.6 ETH per mint. The supply is fixed at 9,999, and about 80% of the Legends have already been pre-ordered. If the remaining Legends become available to the public, the demand is expected to be extremely high.
Steady Stack has successfully leveraged its shared utility and strong community to offer a unique value proposition that resonates with NFT collectors. With an eye towards the future, it will be interesting to see how this collection evolves and continues to innovate in this ever-evolving NFT landscape. As always, we advise collectors to do their due diligence and consider their investment goals before entering any market.
---
Twitter: https://twitter.com/SteadyStackNFT
Discord: https://discord.gg/steadystack
Opensea: https://opensea.io/collection/steady-stack-titans-official
RPH: https://twitter.com/readyplayerh
Xanshake: https://twitter.com/zanshake
Beau: https://twitter.com/Beau11007
This is a Contributor Post. Opinions expressed here are opinions of the Contributor. Influencive does not endorse or review brands mentioned; does not and cannot investigate relationships with brands, products, and people mentioned and is up to the Contributor to disclose. Contributors, amongst other accounts and articles may be professional fee-based.