Probably, for you, a celebrity is just a money-making machine that has established itself through power, money, and beauty skills. But that's not all. The entertainment industry is like a sea where fish of every size exists.
Gladly this entertainment industry is not just confined to the movie or drama industry, as it was before. Social media is now extremely huge, including more than one platform such as Facebook, Twitter, Instagram, and TikTok. Among all of these platforms, TikTok is the most hyped-up platform, gathering millions of followers and has become a unique source through which people can show their extraordinary abilities. One of the families that have gained the attention of so many people is the Furrha family.
The Furrha family
The Furrha is a family, residents of Irvine, California, who became a TikTok star after one of their videos at TikTok went viral. The family consists of 10 family members, including Salem Furrha, his wife, and 8 children are Arabic in origin. When their first video went viral.
They decided to create some more stuff. Since then, they have been posting videos on TikTok and have earned almost 4 million followers TikTok. Later, watching their success becoming huge within days, they created their youtube channel, which gains 500k subscribers just within four months.
Biography
Salem Furrha, a Palestinian is a 55-year-old guy who was born in Kuwait. After they migrated to the US, his first residence was Michigan; after that, they moved to California. His wife is a native of Lebanon named Samah, and their eight kids, including 5 sons and 3 daughters. Everybody is boresome due to undergoing pandemics, and people are always seeking to spare their free time somehow. Furrha family was going through the same situation. So they decided to create an account at TikTok, where they decided to post some interesting videos.
Reason for their immense success
During an interview, Salem Furrha said:
"We got into social media because of covid. We started doing family skits that were fun. We got joy out of seeing people laugh. It was a really good feeling, and we decided to continue it'.
Any social media platform arrives with some quirks, i.e., not everyone can get the fame they are looking for. Plus, sometimes following the same borderline also make people lose interest in anything. But Furrha family decided not to use the TikTok already existing trends. Rather than, they decided to create their constructive way of presenting something. The thing they focused on was the everyday life of Arab Americans residing in us. The content they chose was unique and attracted millions of people.
A conflict among the Arabs and Muslims has been known for decades, and this super malicious content is all over social media, either it is news channels or any other social media platform. The particular hate debates add fuel to the fire; at that point, the Furrah family is spreading the message of positivity and some influence, thus inspiring both the Arabs and Muslims.
The strategy family used to build millions of followers.
Being among the Arab American leading personalities, the Furrha family shared the secret of their success. the strategy includes building a huge number of followers and then maintaining the number. Unlike the fake and just fun-based content, they came out with a mixture of both humor and honest thoughts, the true feelings that people can hardly avoid while falling for.
Due to their constructive behavior, both the national and international organizations are picking them up as an influencer for revealing the positive image of Arabs all around the world. Arab Americans, the biggest Arab representing organizations, have chosen the Furrha family as their icon and worldwide ambassador under a long-term contract.
The immense popularity of this family is not just confined to TikTok and youtube, but they are also taking over Facebook massively. Salem Furrah revealed the secret of their huge success while stating that.
"We like to portray our everyday life in a comedic way. He furthers added, "There is a lot of stereotypical stuff about Arabs that is not true…..so we want to show who we are."
Impact of Furrha family on social media and vise-versa
Haters are everywhere, and in fact, sarcasm is something that proves you that you are doing something unique. Where there are fans, there are also people who can criticize you, no matter if there is a solid reason or not. Not each one, but some personal attacks can be based on racism, a disease that is eating our society alive. Their response to all of that malicious hate was priceless.
"We concentrate on positive comments. We ignore negative comments. We don't pay attention to them. We try to respond to the comments on the chat and interact and engage with our followers." Salem Furrah explained his point of view when he was asked about the negativity they get.
Self-respect belongs to everyone equally, and any harm to it can trigger people, especially when it's not your fault. But the Furrah family has shredded the shoulders and has proved that they are spreading the peace no matter how much it takes to control themselves over hate.
So simply, whenever it comes to the positive social media influencers, the Furrah family will proudly have their name among those. They have proved that success is possible, and it just needs a little effort. No hate or sarcasm can stop you from spreading the message of positivity. They have come up with a unique and positive image of Arabs that has changed the perspective of the world regarding Arabs.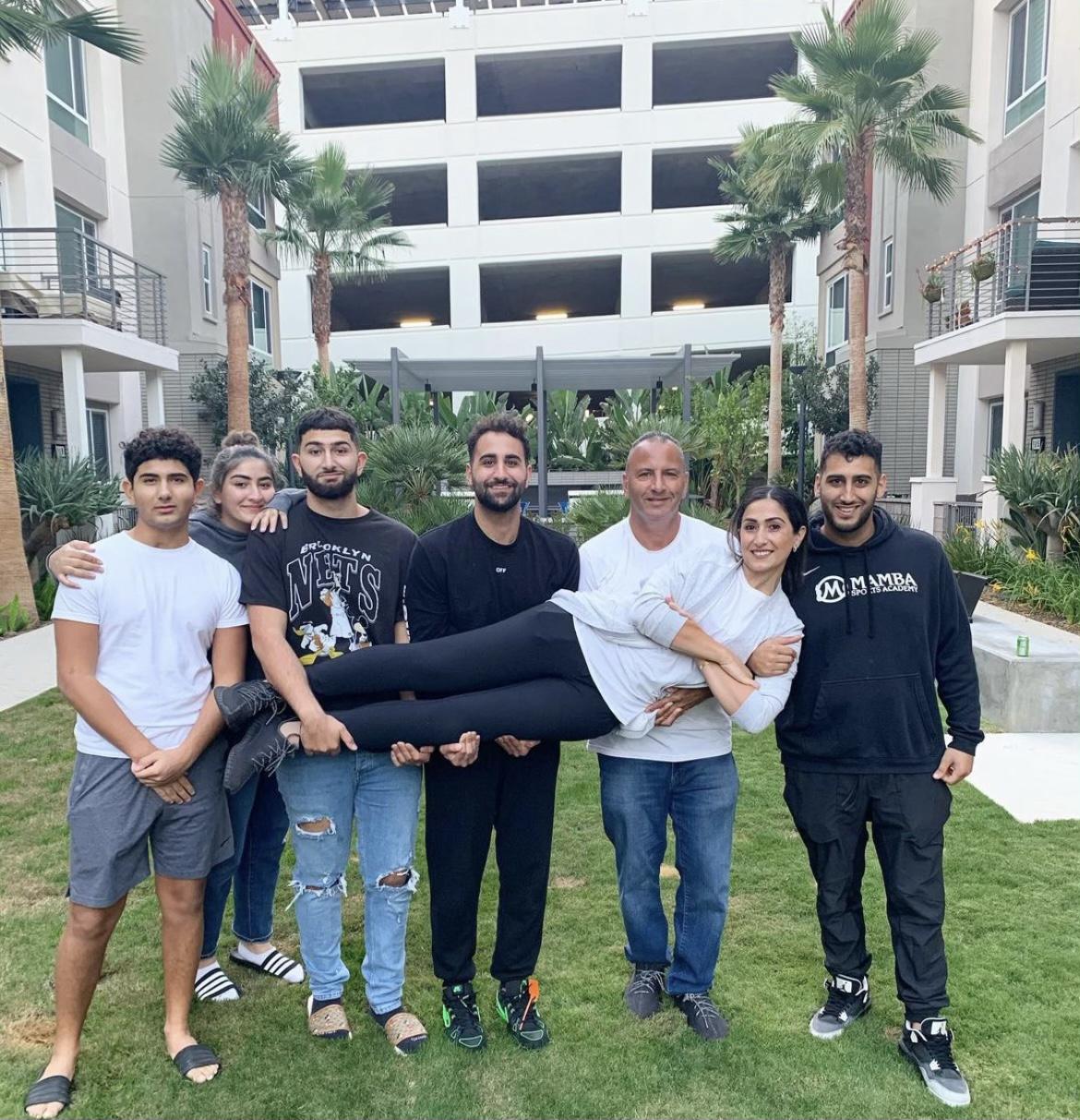 This is a Contributor Post. Opinions expressed here are opinions of the Contributor. Influencive does not endorse or review brands mentioned; does not and cannot investigate relationships with brands, products, and people mentioned and is up to the Contributor to disclose. Contributors, amongst other accounts and articles may be professional fee-based.