David Rohlfing, better known by his online pseudonym, Firestorm, is the project manager for Neo Tokyo – a community of 5000+ highly skilled individuals building out Web3.
With a degree in Management Information Systems, Rohlfing built a solid foundation in IT, business, and finance, which paved the way for his diverse professional journey across industries such as banking, marketing, and luxury travel.
Finding Web3
Over time, Rohlfing developed a keen interest in crypto trading and progressively became more involved in the world of Web3, with a particular focus on NFTs. One such project, Neo Tokyo, caught his attention.
In January 2022, Neo Tokyo made waves in the Web3 gaming scene by hosting a series of gaming tournaments streamed live on Twitch. It was here where Rohlfing took his first steps towards The Citadel, working with several of the NT Citizen guilds to participate in the much hyped PUBG Meta Tournaments.
Simultaneously during this period, Rohlfing had quickly risen through the ranks of another NFT project, firmly establishing himself as a key organzier and host of several live streamed events for their community. 
The stars were aligning, illuminating a pathway that would eventually lead to him becoming an integral part of Neo Tokyo's future.
Igniting Success amidst the storm
By the spring of 2022, a few months onwards from the Meta Tournaments, Neo Tokyo faced significant challenges which prompted the realization that a Project Manager was needed. Rohlfing wasted no time and applied for the position, showcasing his degree, vocational experience, and coordination of NFT gaming tournaments as his qualifications. Impressed by his credentials, Alex Becker appointed him as the Project Manager.
What started as just a casual interest, had now begun to take life as a full-fledged career in the emerging space of Web3.
Since becoming the PM of Neo Tokyo, Rohlfing has made significant strides in securing partnerships with multiple organizations and establishing a supportive structure for community members involved in the advancement of NT. Most notably, he played a crucial role in implementing an incentivized building system to promote and launch creations within the community – appropriately titled "Incentivized Building."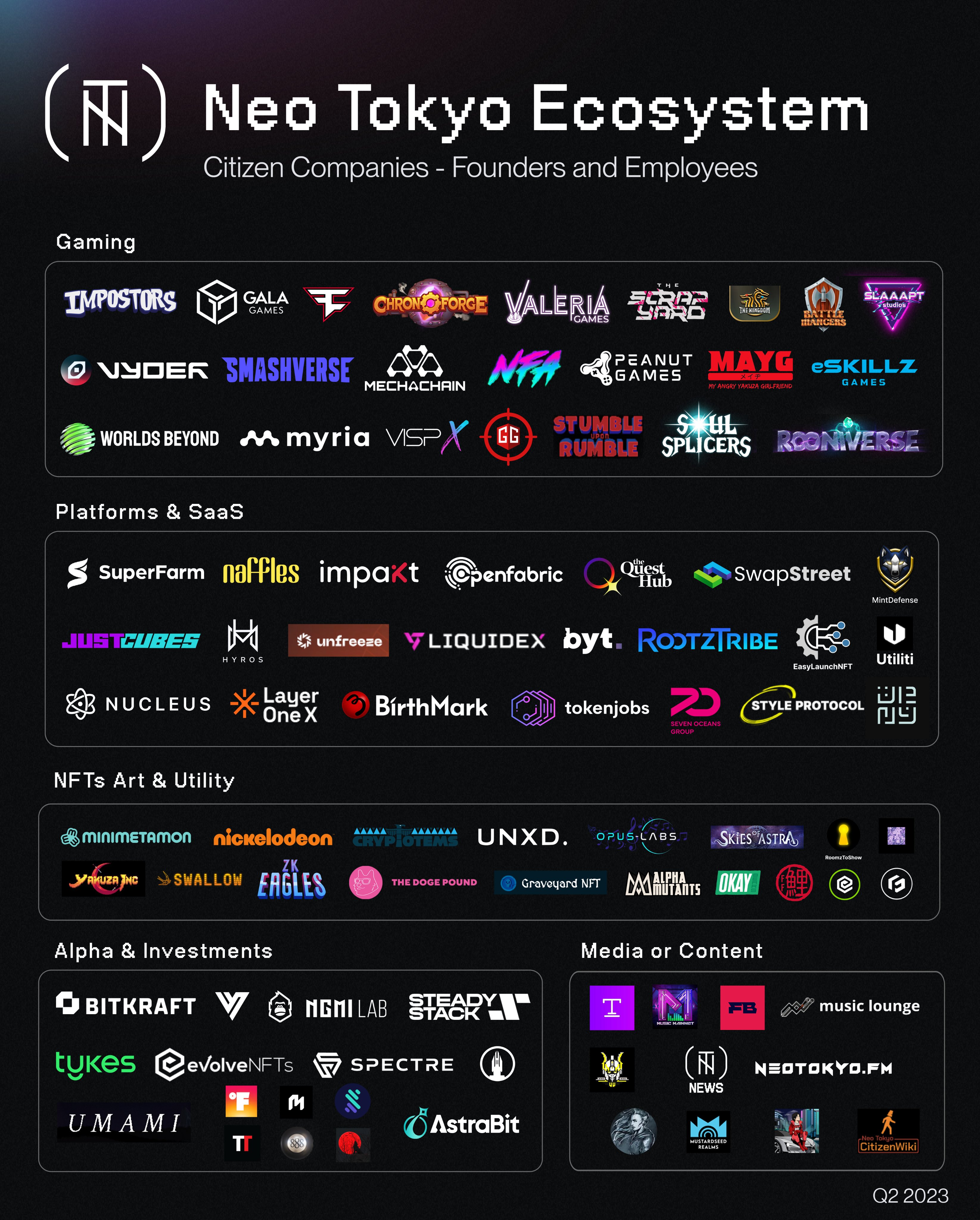 Rohlfing also played a pivotal part in the successful launches of various grassroots initiatives born out of Neo Tokyo, such as Citizen Capital – which has now gone on to become the official investment arm of the project.
Furthermore, he spearheaded several successful endeavors, including the WL Marketplace for purchasing whitelist spots, the Merch Store for Neo Tokyo branded merchandise, the Citizen Directory for showcasing expertise and connecting talent, the Code Breaker event with riddle solving and competitive gaming, and the 1 Year Anniversary IRL Event bringing citizens together worldwide.
However, like many other NFT projects, Neo Tokyo faced a challenging period in 2022 as it was bombarded with FUD and crashing valuations. However, thanks to the guidance and leadership of Rohlfing, the project not only weathered the storm but also experienced a relatively rock-steady price level, where other projects around them in the market dropped further. 
Life Before Web3
But who is the person behind the fiery avatar and what led him to the Citadel Tower? Rohlfing's passion for gaming dates back to his early years, starting with classics like Super Smash Bros, Goldeneye, Super Mario 64, and Rogue Squadron on the Nintendo 64. He later transitioned to online gaming, participating in titles such as Runescape and Xbox Live matchmaking games like Halo 2, which gave rise to his pseudonym "Firestorm."
Aside from gaming, Rohlfing explored content creation through video editing and podcast production. He gained recognition for his video edits featured on game developer websites and Xbox Live. In college, he collaborated with friends to produce a debate podcast and live show, reviewing the latest releases in video games, TV shows, and movies. His gaming interview podcast received nominations for the Colorado Podcast Awards.
What The Future Holds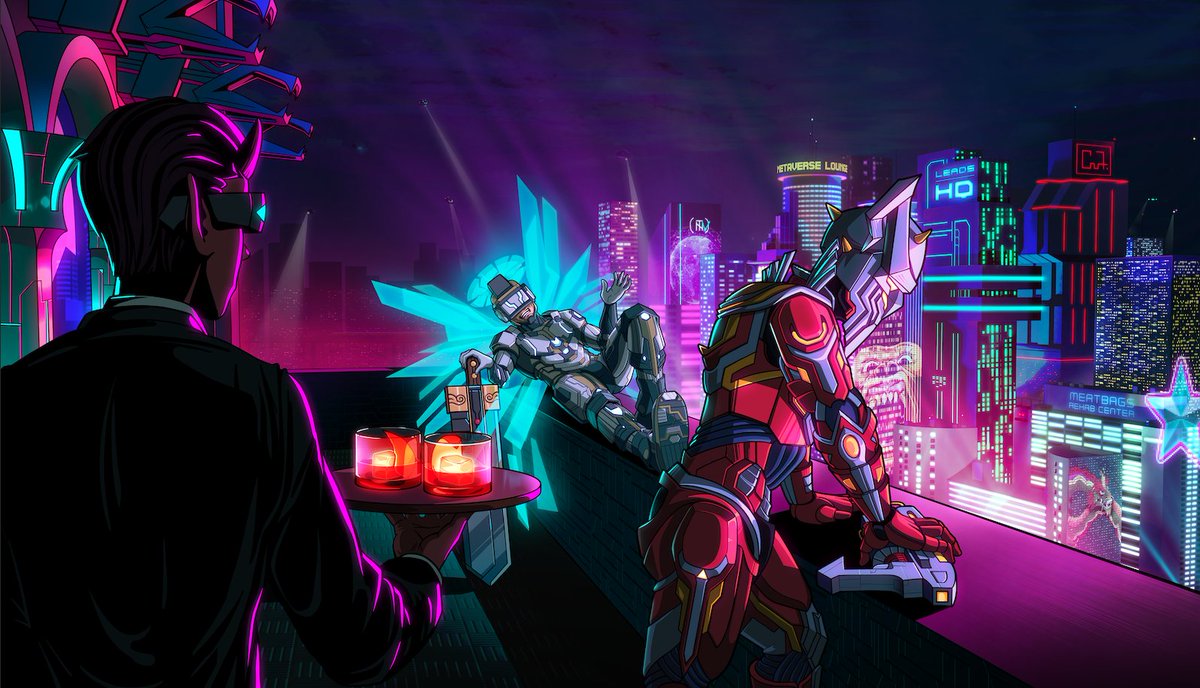 When asked about the future of Neo Tokyo, Rohlfing believes the project has already achieved remarkable milestones that surpass many other NFT communities. He emphasizes the need to focus on trailblazing with the best tools and resources for builders, unique gamification, branding, and community structure. While acknowledging the importance of the Founders' support, he encourages the community "to continue pushing unique proposals and ideas through the pipeline."
As Neo Tokyo emerges from the crypto winter as a survivor, it's been in no small part to having the guiding hand of David Rohlfing behind it.
---
Links
This is a Contributor Post. Opinions expressed here are opinions of the Contributor. Influencive does not endorse or review brands mentioned; does not and cannot investigate relationships with brands, products, and people mentioned and is up to the Contributor to disclose. Contributors, amongst other accounts and articles may be professional fee-based.