Model, singer, and songwriter Zoe Fioravanti is an up-and-coming artist with a fresh perspective on music.  A taste for the classics, Fioravanti has a voice that embodies a deep, raspy tone that adapts to indie, urban genres, alternative rock, and jazz and blues.

Recently appearing on the cover of Playboy magazine with G-Eazy, having a single dropping in October, and an album titled Fior followed right after, Fioravanti's career is already on the rise.
Fioravanti has always been a musically inclined talent. As an eight-year-old, she started playing the piano, which soon piqued her interest in singing at twelve. As a teenager, she started experimenting with creating beats on her computer and incorporating different emotions through instruments.

At the same time, Fioravanti was also heavily inspired by Adele to write songs.  Although she couldn't fully relate to the relationship themes Adele usually embraces in her songs, the young artist admits, "I just really felt something so strong and deep about her music that it made me want to continue doing that for myself."
To turn her passion into a career, Fioravanti has been pursuing a music-focused education. Besides nurturing her talent and defining her niche sound, she is also enriching her knowledge of the music industry business.  Although her current goal is to make a name for herself within the entertainment industry, the young singer has made sure to learn the principles of running a record label, along with the ins and outs of music production.  
As the young singer's passion for creating music grows, she hopes to become a "voice for young women" through her songs. By connecting with others, she wants to emphasize the significance of accepting your emotions, communicating your struggles, and speaking your mind, especially as a woman.

Through her songwriting, she likes to express the vulnerability that comes with youth, which includes heartbreak, relationships, and growth through creating "sounds that will touch your soul in a way that cannot be expressed through conversation." 
Being a young artist, Fioravanti is also heavily inspired by the everlasting support of her family, citing them as the motivation for her to "spread love, kindness, and care." While being vulnerable through music may not be every artist's expertise, the singer reveals how her family values make her want to "live up to something great for them" and create and share her music with the world. 
Besides music, Fioravanti has also found success as a model. Having already graced the covers of Glamour, Grazia, Elle, and L'Officiel, her recent appearance on the seductive magazine cover of Playboy Australia with G-Eazy has gone viral. A year from now, you can expect her to drop an anticipated album and performing in front of more audiences as her career takes off. In the meantime, be on the lookout for her first single set to drop on Oct. 15.
To stay updated on the singer, follow her on Instagram (@zoefioravanti).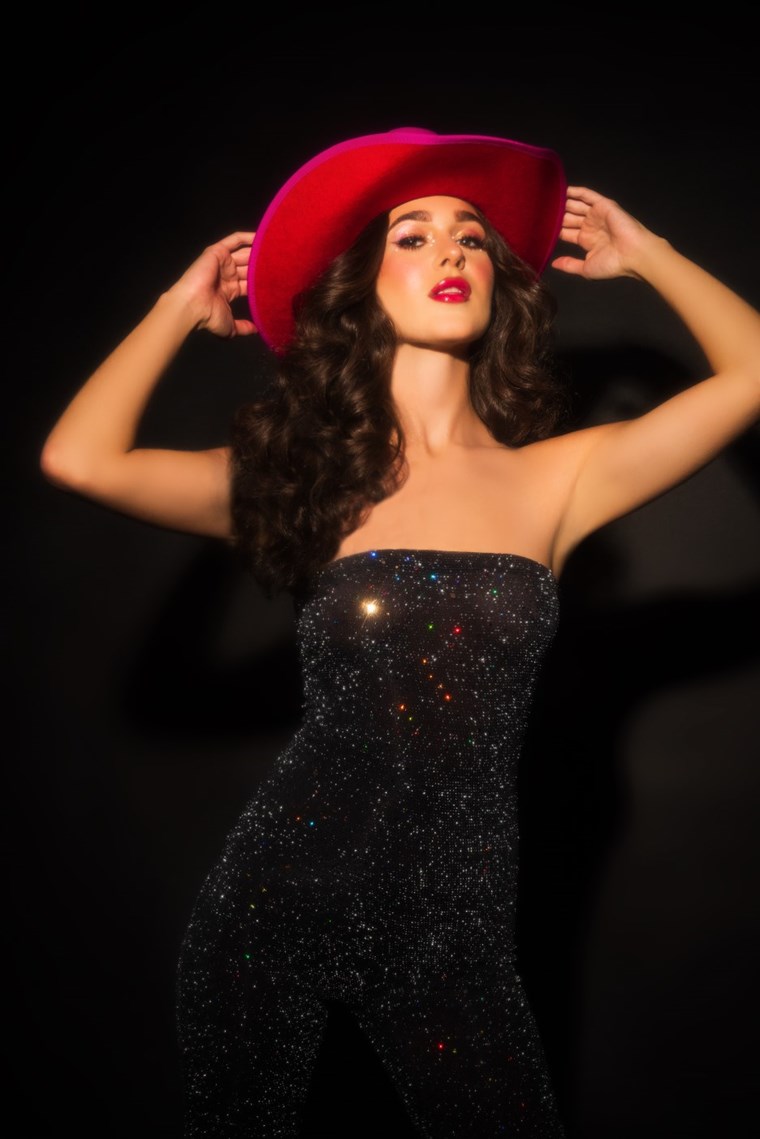 This is a Contributor Post. Opinions expressed here are opinions of the Contributor. Influencive does not endorse or review brands mentioned; does not and cannot investigate relationships with brands, products, and people mentioned and is up to the Contributor to disclose. Contributors, amongst other accounts and articles may be professional fee-based.