It appears that no one, not even the leading NFT brand in Web3, is safe from financial troubles. Yuga Labs, the creators of Bored Ape Yacht Club and Otherside, recently grabbed headlines when they announced a strategic restructuring, a move that has resulted in layoffs of personnel.
This development sheds light on the challenges not only faced by Yuga Labs, but also echoes many of the recent troubles plaguing Web3 companies navigating through this turbulent economic period.
Refocusing On Core competencies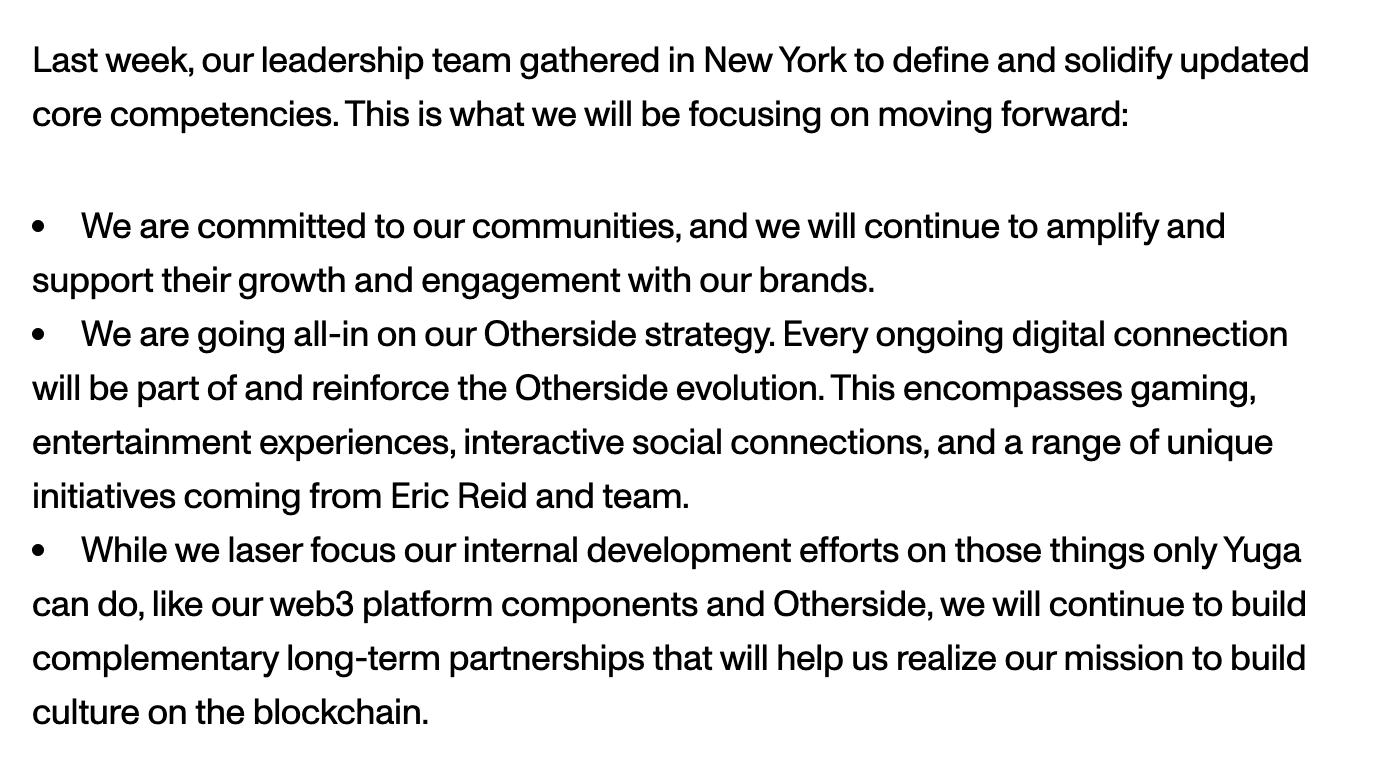 CEO of Yuga Labs, Daniel Alegre, announced the restructuring in a company-wide email. He emphasized the necessity to refocus on "core competencies and explore external partnerships." Alegre admitted that the company had stretched its resources and expertise by delving into projects that hadn't yielded the best results. This certainly has been reflected in both the valuations of Yuga assets, and the overall sentiment among Web3 participants towards the Web3 giant, in most of 2023.
However, Alegre did commend Yuga Labs for its recent successes in projects such as Dookey Dash, TwelveFold, and collaborations with renowned brands like Gucci and BAPE. While these might be considered successes in regards to the initial attention and revenues brought about upon their launches, many argue that the subsequent lack of attention given to these projects since then have somewhat tarnished the good results produced.
Yuga's Vision For the Future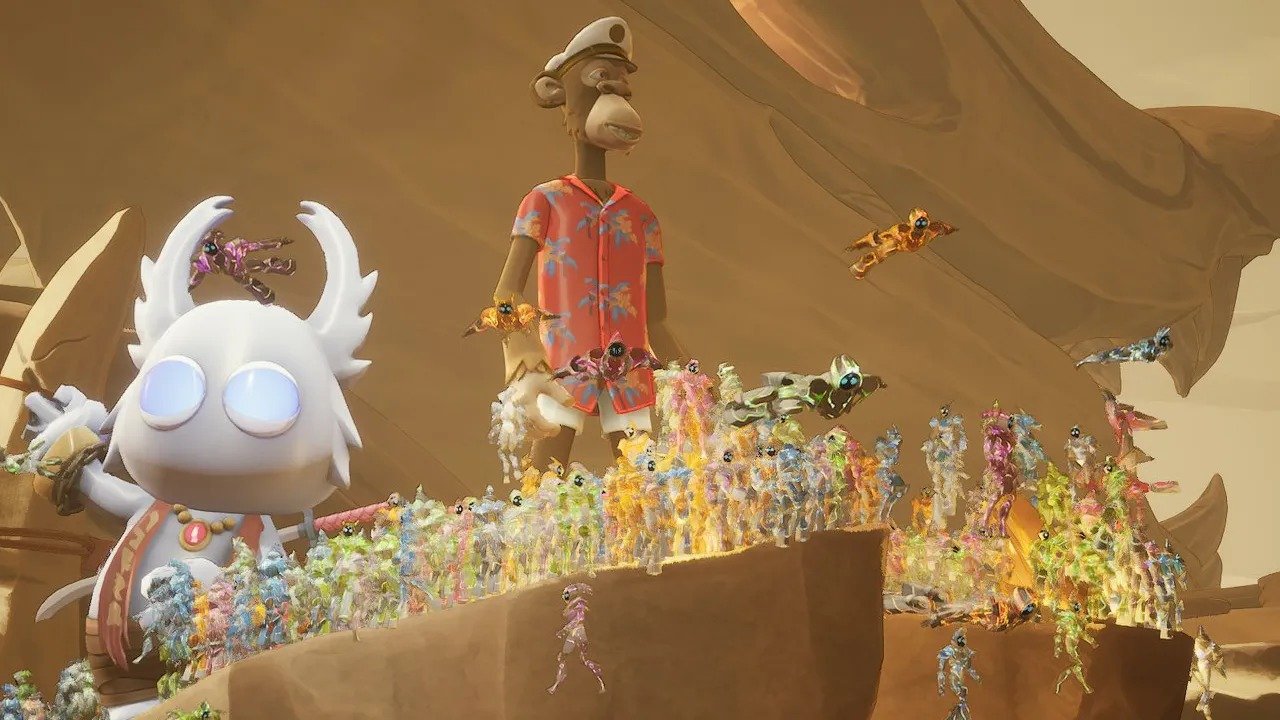 The company's new focus includes ongoing support for BAYC, the introduction of a new gaming experience with Otherside by 2024, and the integration of Meebits and 10KTF into that metaverse. Alegre emphasized that Yuga Labs, known for their "building in silence" approach, would instead provide regular development updates, promoting transparency during this transitional period.
Since the announcement, Meebits has garnered plenty of attention, with some holders of the collection being featured in promotional material as part of the second Otherside Test Group. During the play-test tour, they had the opportunity to get a first look at some of the new experiences that Yuga has been developing in Otherside. Sales volume for Meebits saw a sharp increase following this news.
In our second Otherside Test Group, Meebits and Voyagers explored a new island of Otherside, Meetropolis, and we gained valuable feedback from the community.

Next stop: Hong Kong. pic.twitter.com/1A1Ob0RdKb

— Othersidemeta (@OthersideMeta) October 9, 2023
On the other hand, 10KTF's future remains uncertain, with Yuga Labs not officially addressing how Wagmi San will fit into their plans, aside from a passing mention of New Tokyo finding a permanent home in Otherside. In contrast to Meebits, massive sell-offs have occurred with 10KTF assets, and clarity from the 10KTF founder, Michael Figge, has not yet been provided, adding fuel to the sell-off.
Final Thoughts
While Yuga Labs has enjoyed incredible success in their various projects, concerns have surfaced regarding their ability to consistently deliver results, especially in a time when money flowing in to Web3 is not as abundant as it once was. To put it simply, during the bull market, Yuga could have launched almost anything, and it would have sold like hot cakes. However, the bear market has brought to light the sustainability of many projects, certainly in a financial sense, but also raised questions as to how good projects really are when you strip down all the hype.
Furthermore, this transitional period potentially signifies the end of Yuga's long-standing practice of distributing extreme value through new NFTs and tokens to existing holders. Some argue that this approach may have contributed to Yuga's challenges, as it has diluted the overall value of assets across their collections.
Transparency will be absolutely vital as Yuga Labs navigates this transition, along with the unwavering support of their dedicated fanbase, until Yuga's ambitious vision of Otherside becomes a reality.
This is a Contributor Post. Opinions expressed here are opinions of the Contributor. Influencive does not endorse or review brands mentioned; does not and cannot investigate relationships with brands, products, and people mentioned and is up to the Contributor to disclose. Contributors, amongst other accounts and articles may be professional fee-based.