If you have been thinking about using HypeAuditor for a while, then you might also want to consider what else is out there in the social media growth industry.
There are a lot of people out there these days actively looking for a company that can help them with software solutions for follower data, as well as influencer identification and analysis of content engagement.
The end result is a huge market that is difficult to navigate if you don't know what you're doing. There's nothing wrong with Hypeauditor, but it is nice to know of a few options that you can use, just in case.
Let's review the best HypeAuditor alternatives in the industry right now.
Top HypeAuditor Alternatives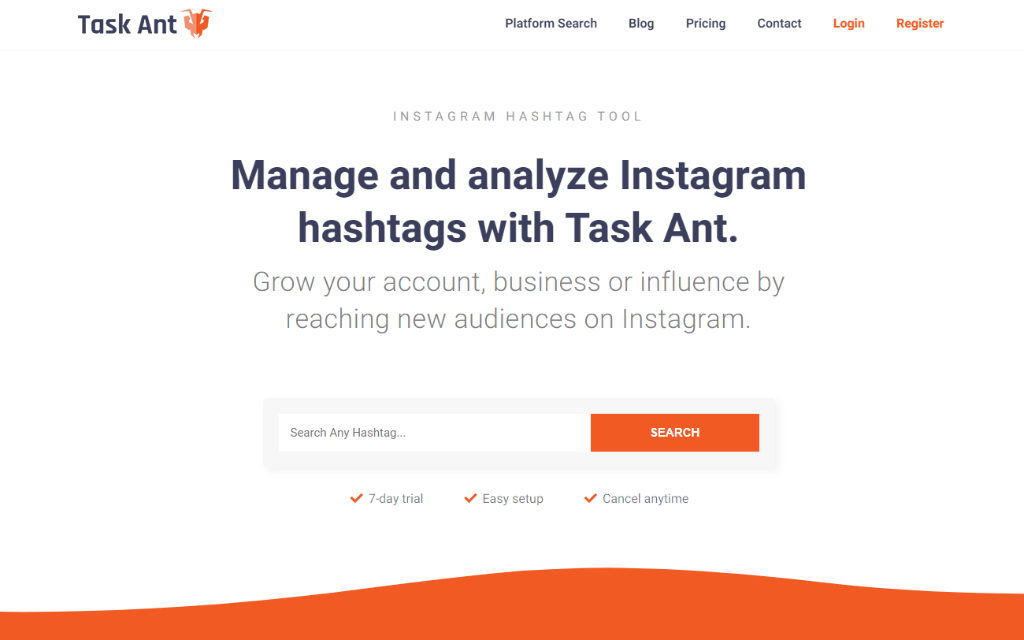 We think that Task Ant is a great Hypeauditor alternative because they take care of their clients in a multitude of ways.
They not only help them come up with a great list of hashtags to use for their social media growth, but they make sure that these hashtags can last for a long time, or switch them up if need be.
They keep things nice and organized as well so that you're not using the same hashtags all the time on every piece of content you upload.
They stay in touch with their clients regularly, to ensure that they have what they need when they need it.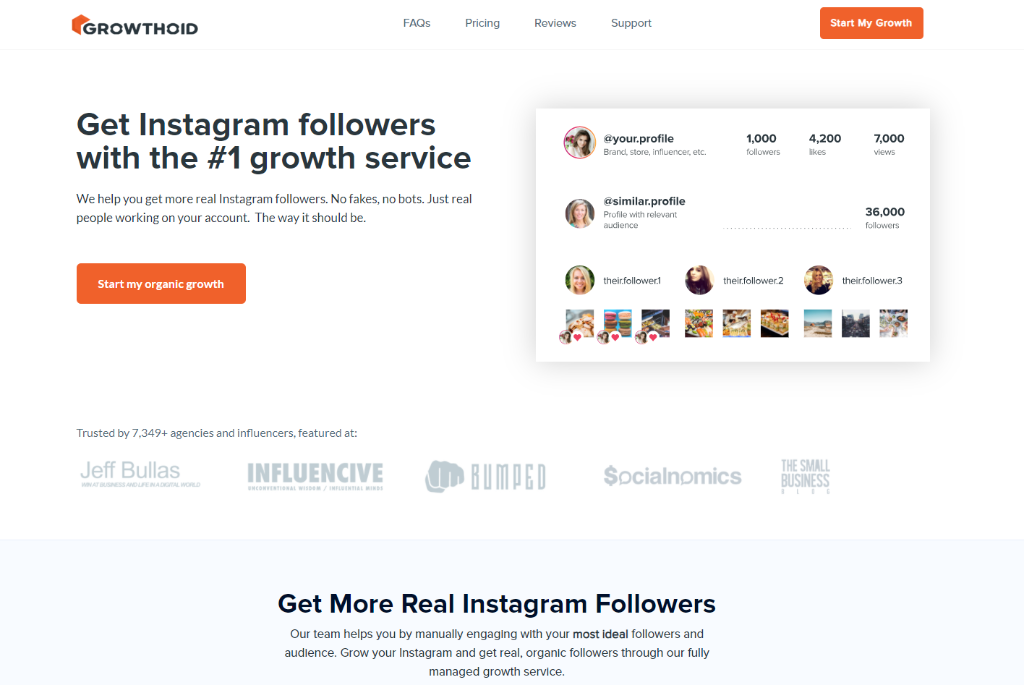 Growthoid is the OG of the social media growth industry, and we like them as a Hypeauditor alternative because they don't beat around the bush with what they offer their clients.
They are, simply put, a growth service for your social media platforms, and they work most often with people who have Instagram accounts.
What we love about these guys is that they can help you target your rival's audiences, so that you can get ahead and perfect your content strategy at the same time.
Hootsuite
Hootsuite is easily one of the best Hypeauditor alternatives out there because they are an industry leader, and they are trusted by more than 18 million people around the world.
They know what each of their clients need to do really well with their social media, and we don't see them slowing down anytime soon.
They can help you schedule posts ahead of time, engage in the right conversations, and track the performance of your content, so that you can figure out what's working. They have all the tools you need to maintain your brand's presence online.
Sprout Social
Sprout Social is a great Hypeauditor alternative not only because they have a good level of accountability with their clients, but they consider themselves an all-in-one management solution for your social media, so you won't have to go anywhere else to grow your brand online.
They say that they can help you connect with the right audience better, and they can streamline your publishing workflows, so that you can collaborate with the right people, and make the most of the data that is available.
Zoho Social
With Zoho Social, you can schedule an unlimited number of posts for the future, so that you can set them away and forget about them completely, allowing you to focus on creating even more content.
We also love that they can help you keep track of the right conversations that you're having, and you can manage the performance of your content, all from their user-friendly dashboard.
Honesty, there's not really anything that this Hypeauditor alternative can't do to help you.
Semrush
Semrush says that they can help you grow your online visibility, so that you can get the content growth that you need on all the right social media channels. They know that you have a lot of content to get out there, and a lot of different platforms to grow at the same time.
This is why they can help you manage it all with ease. They can also help you with other aspects of your social media marketing, including SEO, competitor research, and PPC.
It can all be done here, and we also think that their customer support is where it should be as well, which is always nice.
Act On
Act On is a Hypeauditor alternative and a way to help your customers stay engaged, so that they want to keep coming back for more.
They say that it's pretty difficult at this point to stand out and get noticed by the right people for your content, so the more you have a company like Act On helping you through the tough times, the better.
They say that through their growth marketing platform, you can make the internet work for you, and you can make those connections that are going to sustain your social media growth. You can even try them for free by booking a demo.
Meltwater
Meltwater is a media and social media marketing company that says they can help you monitor the progress of your account however you do it normally, so that you can remain true to your goals and ambitions.
They say that they can show you your brand's performance across all the relevant social media channels, and they say that they currently have more than 30,000 clients making the most of their insights to gain credibility in their niche and industry.
They can also send you a demo if you want to try before you buy.
Falcon.io
Falcon.io is a Hypeauditor alternative and a grerat platform for every kind of social media marketer out there who really wants to be noticed by all of the right people. They say that they can help you analytics, and your content strategy, so that you can get it all accomplished under one roof.
Like many of the other companies on this list, you can book in a free demo with them, and learn a lot more about how they work, and whether they are going to work for you.
They can help you manage every channel, and upload content ahead of time.
Agorapulse
Agorapulse is a social media management company and Hypeauditor alternative that allows you as the client to take control of your social media, and not let anything get in the way of doing really well with it.
They say that they can not only help you save time, but they can help you stay organised, and easily manage your social media through their various features. These features include monitoring, team collaboration, reporting, publishing and indexing.
You can try them out for free and book a demo, so that you learn all about what they offer before you decide to sign the dotted line.
Sendible
Sendible is a social media management tool that wants to help its clients elevate their brand's story in a way that's relevant and sustainable for a long time.
With these guys you can collaborate with your clients and your team members so that you can ultimate post, measure and plan for success.
They offer a free trial for two weeks, and the best part is that you don't have to part with your card information to do this.
Once you have signed up for their actual features, you have the choice to cancel anytime, and they can help you with your Instagram, LinkedIn, Twitter and Facebook.
Reputation
Reputation is another Hypeauditor alternative that can is optimized for a quick response, so they can help you no matter what you need, within a really good timeframe. They also say that they can manage your business reviews with their enterprise management software.
They have advanced features that make the entire process of managing your brand online really easy, and they have a really good level of accountability with their clients.
Mention
Mention is a great Hypeauditor alternative that offers its clients insights whenever they need them. They say that they help agencies and brands monitor the internet, so that they can listen to what their audience wants from them, and successfully manage their social media.
They say that all you need to do to get a free trial is enter your email address, and you won't have to give them your credit card information.
You can cancel their subscription at any time, and they can help you publish your content, listen to what's working, and monitor your content for future success.
Final Thoughts
So, there you have it – what we think are the best Hypeauditor alternatives in the industry right now.
We think that it's a big, scary world out there in terms of your brand being online, but you can make it smaller when you choose the right company to team up with.
Remember, not all companies want their clients to do really well, so make sure that you check out any free trials available, and be wary that if you go beyond this list, you might end up with a company that doesn't care about your success.
Good luck with your brand building!
This is a Contributor Post. Opinions expressed here are opinions of the Contributor. Influencive does not endorse or review brands mentioned; does not and cannot investigate relationships with brands, products, and people mentioned and is up to the Contributor to disclose. Contributors, amongst other accounts and articles may be professional fee-based.