Instagram is more popular than ever— with over 2 billion monthly active users, there is a lot of opportunity to go around. That doesn't mean that it's without its competition, however, and it's becoming even more difficult to get people noticing your content and engaging with it. 
Instagram followers are a big indicator of success, but this metric is not the only one that matters; in fact, Instagram engagements such as likes are arguably more important (more on that later). 
Even if you have a lot of followers on Instagram, getting people to like your content can be a whole different challenge in itself. If your content doesn't have a lot of likes, you're not going to be gaining the necessary social cred in order to keep growing and build your reputation. 
Because boosting engagement can be difficult, users have started looking for other ways to help them in this endeavor, and many companies are happy to oblige. There are plenty of tools and apps that can help you to gain more Instagram likes. 
The most popular way to get more Instagram likes fast is to buy likes; while this can be a great option, it also comes with some risk, as not all companies and apps have your best interest in mind. 
A lot of people selling Instagram likes sell low-quality ones from fake or bot accounts, and it's best to avoid this if you're looking for real, sustainable Instagram growth. 
We're going to give you all the tips you need in order to choose the right app to help you get more Instagram likes. After reading, you'll understand: 
Why you need more Instagram likes 

Best 15 apps to get more Instagram likes 

How to safely use apps to get likes on Instagram 
Our guide will give you all of the information and know-how so that you feel comfortable and confident using third party apps to get more Instagram likes. Let's take a look! 
Why Do You Need More Instagram Likes? 
Instagram followers used to be the universal metric for measuring popularity on the platform, but things have changed over the past years and made a shift toward engagement. 
Engagement on Instagram can be defined as any way that a user interacts with your content— likes, comments, shares, saves, and DMs. When you have healthy levels of engagement on Instagram, your content will perform better on Instagram due to the Instagram algorithm. 
The Instagram algorithm is the way that Instagram determines which content is valuable and recommendable for users in a particular niche. If your photos and videos have a lot of likes and comments, it will be more likely to show up first in feeds and be recommended to new users on the explore page. 
If you buy Instagram likes, you can help perpetuate more engagements and get your content more natural reach through the Instagram algorithm. It's a perfect way to get real Instagram growth in the long term. 
If you feel like you haven't been able to get your content moving or get any traction on Instagram, getting more engagement is a surefire way to boost your performance and get noticed. 
It can be a slow process if you try to boost engagement on your own, although it is possible. The best thing you can do is combine Instagram content and caption strategies with buying Instagram likes to get things moving and charge up your growth. 
Below you'll find the top 15 apps to get more likes on Instagram. Let's check them out. 
Best Instagram Likes Apps 
The following 15 apps will help you to get more likes on Instagram; some of these services can even help you to get more followers as well, which makes them really powerful tools to boost your Instagram growth. 
Likes are an important element of your Instagram growth, but followers still matter, as they can help you get more Instagram likes on a regular basis. 
When you use any of the following apps, you'll be sure to enjoy safe, efficient, and secure services in addition to excellent support and budget-friendly options. 
Let's see what you can expect from each one. 
Growthoid is one of the best apps for Instagram growth on the market today. Growthoid has completely changed the game with their organic methods for boosting Instagram likes and Instagram followers. 
Their fully-managed service is one that will get you all real, organic likes and followers so that you'll be able to see not only growth in numbers but also growth in real-life results. They use targeting to hone in on people who will actually be interested in your content, helping you to reach your real goals on Instagram. 
Growthoid works for both iPhone and Android so everyone is covered, and it works effectively in all niches, so no matter what your content is about, Growthoid can help you get more Instagram likes. 
Through their advanced targeting, you'll be interacting with all the right people for your niche; they don't mess around with fake accounts or bots, keeping everything completely real and above board. 
You'll love the results that you get from Growthoid.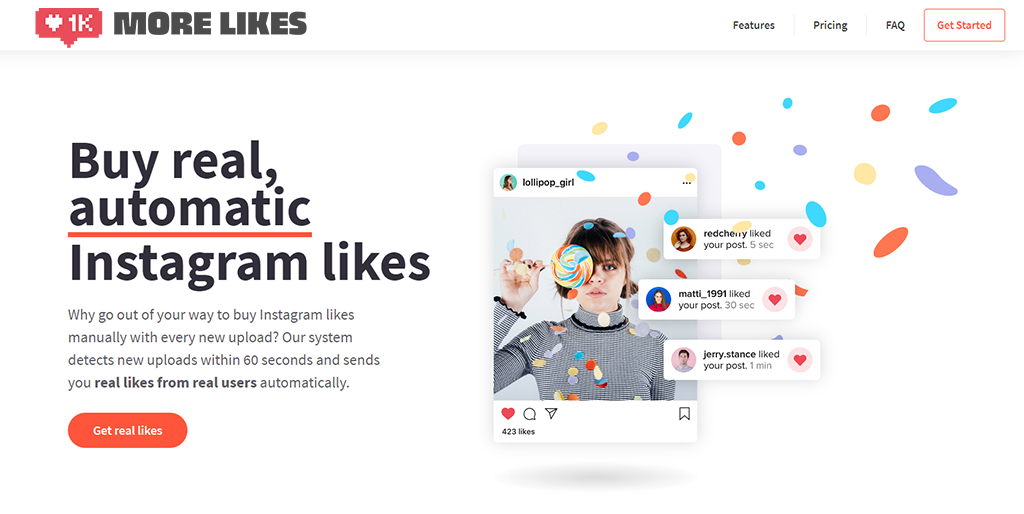 If you're looking for a way to get more likes on all of your Instagram posts, MoreLikes could be the perfect option for you. With such an effective and straightforward auto likes service, you'll love the results More Likes provides. 
MoreLikes offers auto likes for all of your Instagram posts, up to 4 per day; you can choose how many you want and as soon as you post your content, you'll start getting likes. This keeps your consistency up and helps to perpetuate a real image of popularity. 
MoreLikes only provides real likes from real users, so you don't have to worry about fakes or bots. What's more, if you'd rather only have a one-time package delivered, you can also buy them on an as-needed basis. 
The convenience that MoreLikes offers is the best on the market, and you can also get real Instagram followers from them. Good for both iPhone and Android, More Likes is one of the best solutions for your Instagram engagement. 
An app that will help you get the Instagram likes you need, Grab Likes is another top choice for both auto-likes and one-time likes purchases. With a variety of packages and options, the Grab Likes app can help you to get more real Instagram likes without worry. 
You will always get real likes from Grab Likes, and you can decide how many you need and how quickly they come onto your account. Grab Likes is a reputable company that keeps you safe and always works to grow your Instagram engagement as soon as you post a new piece of content. 
We love the service that Grab Likes offers and we're sure you will too. 
If you're looking for real and organic ways to boost both your Instagram likes as well as followers, Growthsilo's advanced targeting and engagement service will answer all of your prayers. 
Growthsilo offers a fully managed service that works to engage with real users in your target audience, perpetuating real engagement from users that care about your content. They use proven methods to get you both an increase in followers as well as likes, helping your all-around Instagram performance. 
Growthsilo knows that quality is important, so they'll never send fake followers or bots to your account. You can provide your targets so you'll always know what kind of IG users Growthsilo is interacting with. 
With two flexible monthly plan options and awesome support, Growthsilo is an incredible app for both Android and iPhone that can help your Instagram grow.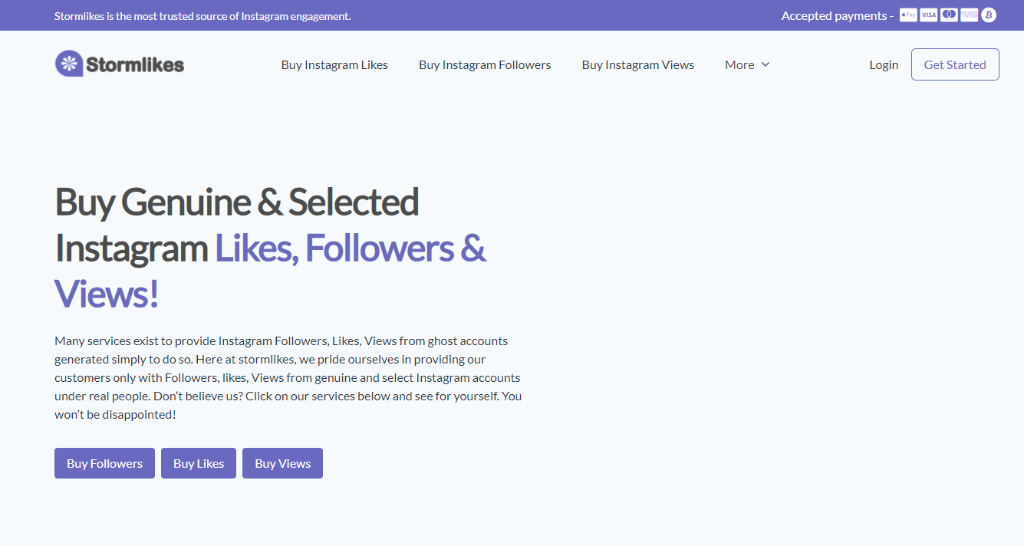 You'll never have to deal with spam or fake accounts when you work with StormLikes. They have so much information on their site about the benefits of real Instagram likes, and that's exactly what they deliver. 
You won't find many Instagram likes apps out there that can provide real services that deliver on what they promise, and StormLikes is definitely one of them. 
With flexible options and a variety of packages, StormLikes will offer you real Instagram engagement growth.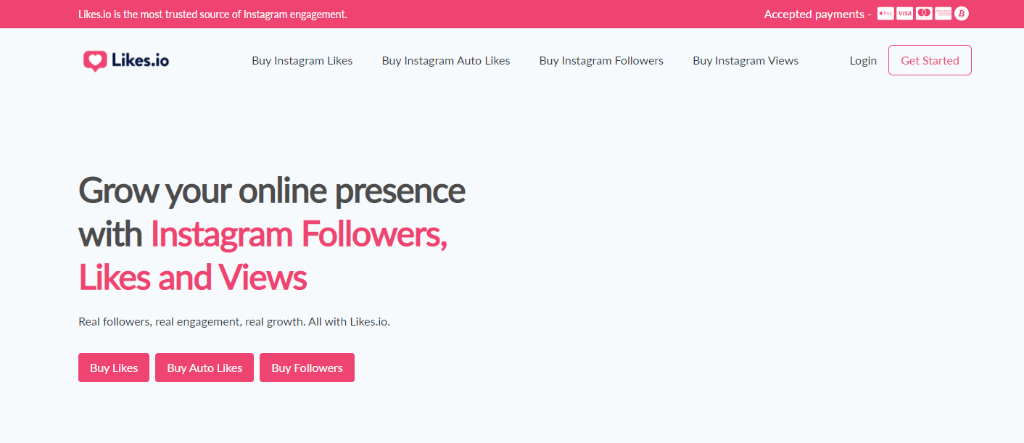 Likes.io is an Instagram likes app that helps you to grow organically through smart targeting. You'll get real Instagram likes and you can decide if you want auto-likes for all of your posts or if you just want to buy them in one-time packages. 
You can also get real Instagram followers through Likes.io and they offer many different payment options, making them a great app for pretty much any user.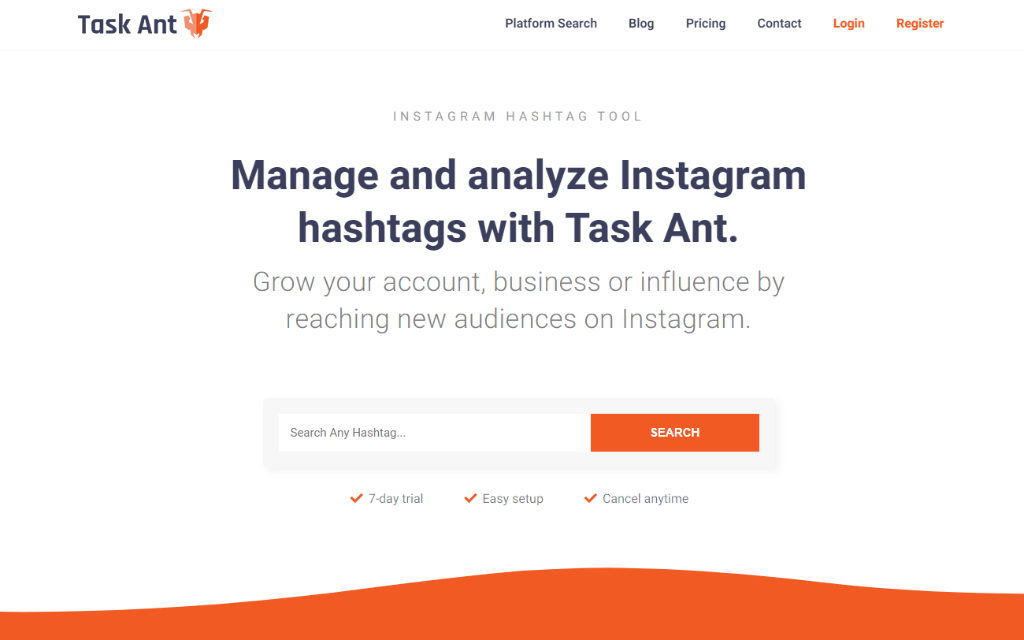 Hashtags are one of the most important elements of getting more likes on Instagram, and when you use the Task Ant app, you'll be gaining more likes as well as fortifying your Instagram strategy. 
In addition to buying likes, you can also use Task Ant's hashtag tool to build the perfect hashtag strategy for your niche. The app allows you to organize hashtags into sets, search hashtags via filters, view performance analytics and more. 
You always want to be one step ahead of the game, and understanding how to use hashtags for optimal reach is one of the strategies that can help you keep your Instagram growth consistent. 
The app is incredibly user-friendly and there's no doubt that you'll see your content getting much more engagement when you use a service like Task Ant. 
The SocialViral app offers engagement services for Instagram that includes likes, and they're always real and high-quality likes that help to grow your account. They help you get more attention on your brand and can also help you with other social media growth for platforms such as Twitter. 
Building multiple social media networks at once is a desirable feature of certain apps, and SocialViral is one that can offer many different growth packages. 
An app that's been around for almost as long as Instagram itself, Media Mister is no stranger to growing Instagram likes. When you buy likes from Media Mister, you can choose what kind of likes you want— for your posts, live posts, comments, and more. 
If you're looking to grow multiple social media networks at once, Media Mister can also help, as they offer services for pretty much any social media network imaginable. 
With reasonable prices, quick delivery, and high-quality support, Media Mister has been around so long for a reason. You'll love the results they provide. 
Similar to Media Mister, FollowersUp is also a pro in Instagram growth and you can buy real Instagram likes from their app. 
You can not only gain Instagram likes from FollowersUp, you can get growth for other social media networks as well, helping you fortify your overall online presence. 
FollowersUp offers a lifetime warranty for all of your purchases so that you can rest at ease that your likes will stay on your account. Their customer support is top notch and you can choose exactly how many likes you want to gain with their easy sliding selector tool. 
You won't find many services that can provide the results that FollowersUp does. 
One of the top apps for Instagram likes, Nitreo is a popular way to get more real likes and engagements. Both Android and iPhone are supported and you'll be able to get the growth you need when you use their app. 
You'll definitely see the results that you get from Nitreo and they make a real difference on your Instagram profile. They don't mess around with fake bots or engagements either, so you don't have to worry about any spam or losing social cred when you use them. 
Check out Nitreo for real Instagram likes. 
Stellation Media is a forward-thinking app for Instagram likes that always stays current with the Instagram algorithm and terms of use. They can help with a bunch of different Instagram engagements such as likes, story views, and more. 
If you really want to boost your Instagram performance, don't think twice about checking out Stellation Media. Their top notch services will definitely get you the results you're looking for. 
The app works for both Android or iPhone, and even though they are a little more expensive than other options, they sure do deliver excellent results. 
A unique app, Trusy helps you to promote your content through campaigns to get more likes and followers. Their services are a bit more expensive than others on the market, but they can pay off if you have the budget for it. 
It'll work with either Android or iPhone, and you can use their video tutorials to help you understand how they work and what features you'll have access to. If you want an app to get more Instagram likes, Trusy is a great choice. 
14. Famoid
If you're looking to boost your chances of Instagram fame or monetization, buying likes can help you get there. Famoid in particular is an effective iPhone and Android app that can get your growth moving in the right direction. 
They have a lot of other growth options as well, including Facebook and YouTube, which can get you the traction you need across all three platforms, helping you to get to the level you need in your particular niche. 
Their service is fast and efficient so you'll see results quickly after you start using their app. 
15. Skweezer
Instagram likes can help you to get the social proof you need, but having Instagram comments and followers can also be a valuable addition. Skweezer can help you with all three, and this smart app will get you all real followers and engagements. 
Skweezer really cares about their clients and their growth, so you'll be in good hands when you use their services. Check them out today— there's something for all needs and budgets. 
Using Third-Party Instagram Apps 
When you use third-party apps on Instagram, you should always make sure that the app is reliable and reputable. Instagram has a lot of strict regulations about how apps interact with their platform, and if the company goes against Instagram's terms of use, you can get into trouble. 
The services above will always protect your Instagram account and keep you safe; you can use the following criteria to check out their website. If you are considering outside third-party apps not included on this list, always make sure you keep the following things in mind before working with them. 
Security 
The most important thing you can do is protect your security and safety when using an app to get more Instagram likes, so looking for the right qualities in a company is important. 
You should first always ensure that the website uses SSL security encryption and that there is a little lock on the left side of the address bar. In addition, check out their payment methods and make sure they are secured and offer sufficient options. 
Another way you should protect your security is pay close attention to how the service operates— if you are using a service that offers a one-time purchase, they won't need your password. Don't give out your Instagram password unless the service is going to help you with manual engagements or offer a recurring service. 
To deliver likes, companies don't need your password. Keep your personal and financial data safe as well as all of your devices by choosing an app that cares about your safety and the safety of your Instagram profile. 
Real Likes 
Real likes from real users are going to be the most beneficial for your Instagram account because fake likes can discredit your profile. 
Users are very apt these days and can easily tell when you have fake followers and fake likes on Instagram. If you have a bunch of fake followers, your follower to engagement ratio will be skewed; you'll have thousands of followers and a disproportionate amount of likes. 
They can then easily look through your followers and see that there are a lot of fake or bot profiles— accounts with little to no content, weird usernames, no profile photos, and no accounts following them. 
The same thing is possible for likes, and even more accessible; if a user decides to see who has liked your content and sees a bunch of weird accounts, you'll be perceived as less credible and perhaps even spammy. 
When you buy real Instagram likes, your reputation stays in good standing and you also perform better against the Instagram algorithm from the perpetual growth that you'll get. 
FAQs and Information 
If an app or website doesn't include clear and logical information about how the service works, it's probably not going to deliver top results. Remember, a lot of companies out there are just trying to turn a profit, so you have to be diligent in checking out what they offer. 
If they're a reputable company, they'll always have a thorough FAQ that helps you to understand their service, what to expect, and any questions that most of their clients may have. This is a good indicator that the company is upfront and backs up their services based on real criteria. 
If you can't find a lot of information about the service or it's unnecessarily confusing, it's best not to risk using the service. 
Pricing 
Any reputable app or company that will help you get more Instagram likes discusses their pricing clearly and transparently. When looking at a website, you can see all of their pricing and packages without having to register or give any information. 
If you have to register or give information, it's best to skip their service as they want to spam you or get something from you before telling you about the service or pricing. 
Good apps for more Instagram likes will also have reasonable prices— not too low, but not too high. If the service offers very low pricing options, it's likely they don't offer high quality likes or services. 
Conclusion: Best Instagram Apps to Get More Likes 
There's an app for everything these days, and there are plenty of apps to get more likes on Instagram. You should take advantage of all of these tools to help perpetuate more Instagram growth and get your profile to the level you've been aiming for. 
Staying competitive in any niche can be difficult, so you'll need all of the help you can get. Fortunately, you can find apps that are viable tools to get your Instagram more likes and followers, boosting your overall success. 
All 15 of the apps on this list can help you without worry, and if you're considering any other options, just make sure they meet the criteria for trustworthiness and you'll be good to go!
This is a Contributor Post. Opinions expressed here are opinions of the Contributor. Influencive does not endorse or review brands mentioned; does not and cannot investigate relationships with brands, products, and people mentioned and is up to the Contributor to disclose. Contributors, amongst other accounts and articles may be professional fee-based.